About
GET OFF MAH LAWN!

I'm Dilsu, Dil or Dilly, or even d***o if you're DARING enough!!
I'm not really on here very much nowadays, occasionally pop in to see what's what.
I lurk in the GCD and GD, but can usually be seen posting in the WG forum when I'm around. If you see me loitering feel free to say hey, I'm always happy to talk.

If you're still here and really that bored you can read below to see what kind of person I am:
ENFP - The "Advocate"
ENFPs are introspective, values-oriented, inspiring, social and extremely expressive. They actively send their thoughts and ideas out into the world as a way to bring attention to what they feel to be important, which often has to do with ethics and current events. ENFPs are natural advocates, attracting people to themselves and their cause with excellent people skills, warmth, energy and positivity. ENFPs are described as creative, resourceful, assertive, spontaneous, life-loving, charismatic, passionate and experimental.
NF Temperament - The "Visionaries"
NFs are introspective, intuitive and highly idealistic. They are subjective, compassionate "feeler" people that desire to contribute goodness and meaning to the lives of others. They are effective at doing this through their nurturing, insightful and encouraging nature. NFs despise conflict. They will do everything they can to make sure their loved ones get along with each other and are happy. NFs are imaginitive, creatively inclined and passionate about their choice causes
WHY YOU STILL ON MAH LAWN!?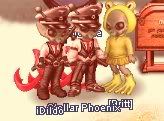 Woo, zurg frog family @3@/

Teal buddies owo <3
POWER FURENDOS, GO! >w<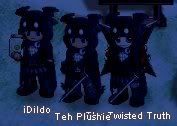 TTT horde, and MOTHER owo
EMO CULT! -_-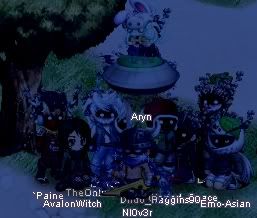 Group photo on the day soot faces were released :B
Me and Irvie are too awesome to wear our own clothes :t2h:
It's mah Rainbby owo AND WE SEMI MATCH

The girls 8D <3

Burr @3@
http://img.photobucket.com/albums/v134/Xsaix/HUZZAH.jpg?t=1216837219
Lolololololololol
Friends
Viewing 12 of 150 friends
Journal
Dil's journal of wonder
BEHOLD THE POWER...OF A MOOSE!
Multimedia
Signature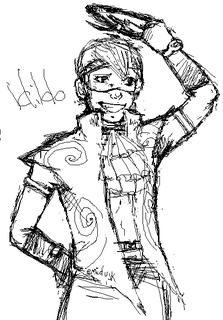 iDildo - Just plug and play!