About
I DO NOT ACCEPT RANDOM FRIEND REQUESTS! I DO NOT WANNA BE FRIENDS WITH YOU JUST BECAUSE YOU THINK MY AVI IS COOL OR YOU HAVE NO FRIENDS! AND ON TOP OF THAT I DON'T EVEN KNOW YOU SO ******** OFF!!
Anyway...>_>
My username is Iceia Strife but you can call me Ice, Iceia, or Strife. Any one works. I'm a 18 year old male. :3 (I know, odd considering how sexy my female avi is right?)
I don't really know how to describe myself without sounding cliche but if you get to know me you'd see how I am. Talk to me and chances are we can become friends. Although be prepared if you get on my bad side. IGNORING SHALL COMMENCE!

If you have a problem with me, you better ******** tell me. I don't pick up on hints right away and quite frankly I don't like it when people go behind my back and talk crap. To put it simply, ******** say it. I won't get mad.
Also, Lunya Arc is my bestest friend in the world!

She used to be plastered all over my profile before I changed it BUT SHE WILL ALWAYS BE THE SEXIEST PERSON EVAR!

Friends
Viewing 12 of 90 friends
Journal
The Random Entries of Iceia
Signature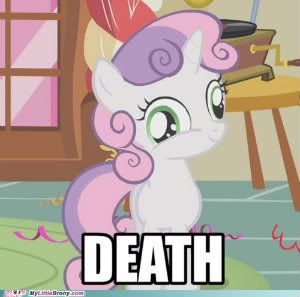 ಠ_ಠ