AHHH
Why hello there! My name is Andrea or you can call me Andy
THIS IS ME <3
I'm 23
I'm Straight
Horoscope sign: Sagittarius
Taken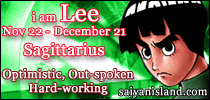 Oh I'm Puerto Rican :3 lol I know I don't look it

but Seriously I am XD
I'm a tad... antisocial, I keep to myself a lot now, and I can't really talk much with people from the internet anymore (It's not that I don't love the friends I've made online, I've been hurt tremendously and ever since then I've somehow changed...)
OH And
I

FEARIES
I don't go on Gaia as much anymore because of issues and school. but I do have a Tumblr. I go on that pretty much everyday.
I've been working on my self esteem issues for the most part.
Also I play on a game called Vindictus, when I can.
Music that I like are mainly soundtracks to games/movies/anime
I'm a tad obsessed with youtubers. Cry, Pewdiepie, Marzia, CinnamontoastKen, ect.
I love MLP:FiM