About
Instagram
Since I was a kid I wasn't a full girl. sure i was born a girl, but my friends were always boys. The only other friends I had were bears. When I was a kid I'd slide down empty aisles in the super market, run just as fast as a boy if not faster--at one point a car interrupted our race and I just jumped on his hood. I'd race them by foot, on scooter, or whatever to the point I would skid on rocks and found my body half way down the gutter. I'd scrape my knees from climbing fences and brick fences. i once rode a skateboard down a flight of stairs, another time I jumped down 13 stairs and landed on my feet. For a kid I may have been weird, but those were some good days. I miss them. I have all this adrenaline and what do I do? i sit on my a** and listen to music that pumps me up just as much. I just want to go back and do something stupid and crazy just like the old days. Of course with a little more safety and responsibility, but I have the most fun when I'm living it up.
Journal
Until I Resurrect My Blog
Working on a blog, but until then this is where I'll be journaling & ranting.
Multimedia
Signature
Instagram:
Babyybear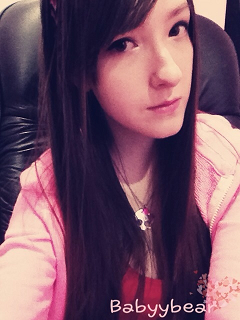 Diana | 21 | Philadelphia