Basic Info:
• Name: Tammy Nguyen
• Age: 18
• Asian; Vietnamese
• I LOVE reading about myths and legends. Especially Greek Mythology <33333
• I love to play video games, listen to music, roleplaying, anime, manga...
• I love watching action movies more and I love DC and Marvel! <33
• My favorite singer is P!nk ; my favorite band is Linkin Park! <3333
• My favorite video game[s] of all time is TEKKEN!!! <3333 and sometimes Modern Warfare 3.
• My favorite characters in Tekken are: Lars, Kunimitsu, Alisa, Lili, Jun, Unknown, Asuka, Jin, and Hwoarang.
• I love K-Pop and J-Pop! My favorite boy group in K-Pop is B1A4. My favorite singer for J-pop is Kotoko and Ayumi Hamasaki.
• I love Vocaloid! <333 My favorite will have to be: IA, Halyosy, and Akatin.
• I am such a geek and my love for Fantasy, Legends, and Myths cannot be described in words.... x.x
• I'll update more when I think of some. ;x
!!!!!~QUESTING:
FALLEN WISH
(Thank you! CB Nostalgia! <3 )) & Compass of Seidh & Steel-plated Ninja Band
Dream Avi:

Total Value: 11,188,640 Gold
[Item Information]
Item List:
Demonbow
Blue Candy Stripes Bikini Top
Fallen Wish 6th Gen.

Thank you CB Nostalgia <33
Kottan Bell Reunion
Steel-plated Ninja Band
Dark Halo
S-Pop Club: Rayna

Thank you Lee Byunghun <3
______________________________________
Total Value: 4,246,019 Gold
After Exclusions: 3,361,419 Gold
[Item Information]
Item List:
White Tone Limbs Gloves
Zodiacal 3rd Gen.
Silver Laurels
Skyfish Ribbons
Checkmate
Ruined Souls
Compass of Seidh
Thank You IBananayou! :3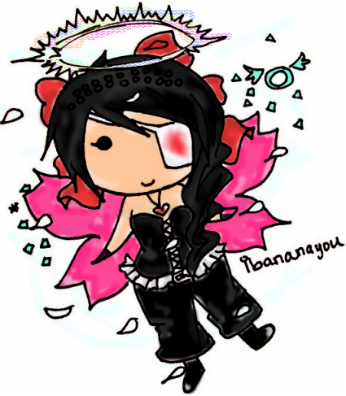 _______________________________________________
Thank you, One Woman Revolution! <3