Art/About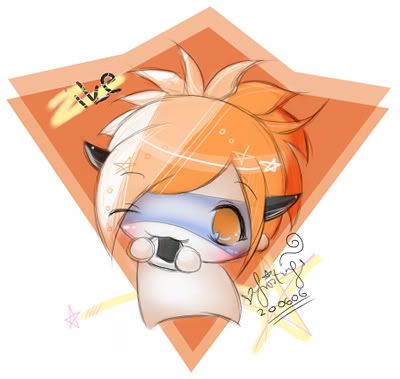 About me
? I'm one of the "older" people on Gaia, though lately I've been meeting people more my age. I'm old enough to buy cigarettes, porn, and booze, plus some.
I started Gaia
October 25th of 2003
. IKE was started as a joke. My best friend created "I know nothing." so I thought it would be amusing to parody off and create "I know everything." Along with "I know more than you," we because the so called "Nazi's" of the International Music Forum - formed under the intent of the destruction of fangirlisms.
Our true identities have not been revealed, however both IKN. and myself have taken on the "I know" name as our main account. The Int'l Forum Nazis' reach extended out beyond Gaia at one point, reaching another forum BBR. We were rejected at first, but once people read our words thorougly, they realized that we made sense.
We are music fans, stripped of our fangirlisms long ago. Coarse and jaded through time and experience. This is what makes us what we are. Our intent is to have people look past the
sugary exteriors
and images of the musicians, and truly
respect
them for the talents they posses.
We are not evil. We are not trolls. We do not expect you to like the bands that we like, simply because we like them. We
do
expect you to
know
why you like the bands that you like, and give real diffinitive answers when we ask, "
Why?
"
I am an
International Music Forum Helper
.
Because I've been asked this a few times now, I'll post here.
When is it OK to create a new topic?
When entering upon a new forum, you always want to check out the forum's announcements and stickies.
They're the ones with the

and

images next to them.
They will always be at the top of the forum, and never lose their spot. They're "stuck" there.
Every forum has their own guidelines, along with the Gaia TOS. Make sure you thoroughly read these stickies and announcements to find out if your topic is appropriate to post.
If you don't abide by the forum rules, you may upset the regulars. And that never ends up pretty. ^^;