About
I' m a girl and my name is Spenser.
I like listening to music and laying in the sun.
I enjoy joking with friends.
I may act like a d**k but I honestly enjoy doing nice things for people.
I take pride in wearing blue and gold.
I am the proud recipient of my Bachelors of Science in Biochemistry and Molecular Biology.
I am twenty-two years old.
Je peux parler français
I enjoy science and laughing and doing all kinds of fun s**t.
How about you?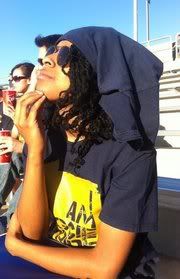 Excuse me while I be all golden in the sunlight.
All my donators go in my journal because there is not enough space in my signature for all those lovely people.
Friends
Viewing 12 of 143 friends
Journal
This is a journal, ignore it.
My thoughts and stuff and my rants, I love rants.
Multimedia