About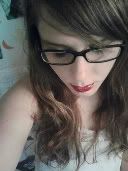 DISCLAIMER

: I made and coded this layout, all graphics and images are my own and copyrighted. Please DO NOT steal or alter anything regarding this layout. [

Looks best in Firefox

]
--
↘
--
Hai ◕◡◕, I'm
Cassie
. I'm 23, a girl, and I attend college for Graphic Design. I live in North Carolina, but moved from South Jersey in 2005. I'm pretty open minded, sometimes
very
hyper, AND.My sense of humor is
very
odd. You might
not
understand
it. I love Egyptology, Photography, and Poetry. My favorite poet is Edgar Allan Poe. I am also a HUGE fan of Jhonen Vasquez. [
JtHM, Squee, FillerBunny, and Invader Zim
]. I ❤ games. I am currently in love with
Gears of War
&
Portal
. But I also play God of War, Resident Evil [all of them], and more.
------






Journal
Such a Beautiful Mistake.
All my works (poetry, art, storys, ect.) are copy righted (c). So please, do not steal my work. I take great pride in it. Thank you. <3
My poetry, quizzes and other such related things.
Multimedia