Her Imperiale Majeste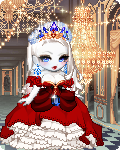 Gender: Female
1308 Imperial Gaia Suites Foyer
Behind the Avatar
Mrs. Sterling L. Young. is an artist/illustrator, art tutor, fashion designer, gemstone collector, storyteller, vocalist, musician and songwriter. She lives in Central Texas, though she was brought up in the more Northern states such as New York, New Jersey and Maine. She was born to an architect and hobbyist jazz musician father and a beautician and wedding designer mother. Born September 25th, 1988, Sterling is what one would call an 'oldbie' 20-something. She met her husband Jamie while in the military some time ago, serving as an S-3 office worker and 2nd MOS designer, but she left the military to pursue her art dream full-time. She then started making her income her way. She and her husband bonded because they both had Gaia accounts. They love visiting Austin TX to listen to the live bands, enjoy the ritzy night life/scenery and to eat divine food and wine with friends.

Art, design and fashion is Sterling's life and she is addicted to closet organizing, shoes and the perfect red matte lipstick. Great deals on paints, fabrics and gemstone suppliers are also the apple of her eye.

Sterling joined Gaia in 2003 after a friend recommended it. She wasn't terribly interested because the items were not to her liking. Then, as if by some miracle, the G-LOL dresses and the Milady and Satin dresses came out and she decided she liked the site after all. She ended up buying golden laurel MC's in bulk with her first teenage work check because... reasons. (Her first name is Laurella.) She had no idea the laurels would be 'rare' and she made her first fortune from the laurels. In 2004-2005, her and her high school friends formed a ''royal court'' as an in-joke after a high school lesson on King Henry the 8th. Back then, they didn't know too much about 'guilds', so the court was just a thing among friends.
Sadly, after she and her friends all grew up, Sterling and her avatar was one of the few original court members who logged on. After a while, her family had dispersed and she inherited everything. In 2011, she was officially the only one from her old clan left. Nowadays, Sterling likes Gaia because of the evolved sophistication of the pixels over time and she prefers smaller art-type communities. Sterling uses the avatar as a mini outlet for her designing and also thinks there should be 310 outfit slots, not 31.

Mrs. Sterling lives in her house in Texas with a flower garden, organic veggie garden and a koi pond with each fish named and talked to, fed and petted. She also owns four birds that drives her husband a bit mad, but they have grown on him. Mrs. Sterling talks to her plants, but she's not crazy. Sterling's love of yellow roses seeps into her garden, wardrobe and her Gaia avatar. Sterling ran out of house room and ended up renting out a pretty little art studio (old dance hall room.), where she paints, draws and illustrates things from surrealism, realism, storyboards to manga. As for acrylic and oil paintings on canvases, she puts her love of gemstones and gem collecting to use and uses real gemstones and puts them on the paintings. She also loves to carefully sew in gemstone buttons and sequins onto custom gowns and frocks.

Sterling has a passion for animation, it's process and its history. Her favorite cartoon currently is Stephen Universe.

Sterling loves high quality grade jewels, perfumes and lacy ensembles, luxurious fabrics, collectors/ antique dolls, intricate fine china (especially fashion shows and art galleries and events. She loves redecorating her house often and loves designer furniture and luscious curtain and drapes. Her favorite colors are red and black. Her favorite singers are Mariah Carey, Amy Winehouse, Toni Braxton and Celine Dion. Her favorite band currently is Steam Powered Giraffe. her favorite food is stuffed olives and grilled mushrooms.

Her library is full of vintage and antique books on fashion, design and historic dress. She owns ALMOST every Vouge magazine and he 1917-1940 original prints are almost impossible to find. She's also fond of Sailor Moon manga artbooks. Her favorite historic fashion book to date is called ''Queen Elizabeth's Wardrobe Unlock''d''.

Sterling's favorite book, video game and movie genres is sci-fi and horror. Above all, she loves movies that are so bad they are good like ''The Room'' and ''The Incredible Bulk''. She likes trolling her friends with ''Sonic Dreams''. In fact, Sterling secret guilty pleasure is trolling.


Sterling's hobbies consist of fabric sample collecting and collecting rare perfume bottles and she plays piano, clarinet and cello.

She likes going to art galleries, shows and runways, especially with friends into fashion.

Sterling is obsessed with 1980's work-out videos and wishes she could go to the gym in rib-cage high spandex leotard bottoms, leg-warmers, neon colors and pantyhose without being laughed at.

Sterling is fine with being an artist/designer but she dreams of becoming a singer and creating a well-known manga-esque comic book.
Her Imperiale Majeste Empress Laurella's Profile
FIRST NAME: Laurella

FULL NAME: Laurella Roseguildia Helioscourt

FULL TITLE: Her Imperiale Majeste, Empress Laurella Rosenguildia Clarislighta Helioscourt VII of Apollosolaria.

NICKNAME(S): Rells, Dolly, Bell, Little Miss

AGE: 2,003 years old.

BIRTHDAY: February 25th

SIGN: Pisces

SPECIES: Heliollonite. Basically, an Angelic-Fae/Witch Humanoid. They take on monotone skin tones such as black, gray and white and all have white to ivory hair. Their eyes are cool colored, ranging from different hues of violet, blue and green. The most common eye color is violet. They are very hardy creatures, but their true form is very delicate, blown glass. They turn into this delicate glass once every year at the rising of the new century's sun and stay frozen in place until the sun goes down. Their enemies have caught onto this and the race relies on their political allies to keep them from invading. In turn, the Heliollonites help their allies in the times of weakness.

HEIGHT: 152 cm.

WEIGHT: 7 1/2 stone

BODY TYPE: Very petite, yet has a bell-shaped waist-to-hip ratio.

COMPLEXION: Snow white with very pink cheeks.

EYES: Deep crystal blue

HAIR: Ivory white hair that is semi-curly and falls to her calves, though it's usually styled in some way.

PERSONALITY: Laurella is virtuous, gentle and very kind in nature. She tends to think with her heart rather than logic, though she can come to her senses later on. But in a world where magic reigns supreme and logic is often turned on it's head, this is a very reasonable outlook. Her head is constantly in the clouds and she daydreams often, despite the fact she is actually very intelligent. Laurella is selfless to a fault and is very sympathetic to the point where others have tried taking advantage of her nature. She is reserved and a little shy and not apt for starting conversations. She has been through a lot, especially through the incident of her parents going missing long ago. Behind her caring eyes, she has been through some incidents that would drive normal people insane, but because of her position, she has to stay strong for her people. Nonetheless, she has gotten better with being more outgoing since visiting lands outside of her imperial circle and court. Though she comes froma very rich and powerful lineage, Laurella is very humble and generous and still feels awkward when people bow to her or call her by anything but her first name. In turn, she returns their cordial gestures all the same. When peeved, she can become snappy and sassy and can bring out a sarcastic side of her, but only when the offending party deserves it. Laurella tends to be a mirror to other people's mannerisms to her. Though she normally treats others they way they wish to be treated, she will return favors brought to her, good or bad.

Laurella seems very straight-laced and somewhat bland to others. However, she is not entirely 'innocent', as she possesses a sense of humor and can have fun and can break the rules at times. Laurella never truly wanted to be Empress, for deep down she is not exactly leader material. She was forced to become one, due to her birth and sudden, unfortunate circumstances. She relies on a backing of those close to her cheering her onward, because by herself she can clam up due to her introverted nature. She has learned to muster courage and at least pretend to be as imperial as she could. She would very much rather be painting pictures and participating and hosting in royal runway than being Empress. Laurella is extremely aloof and standoffish from people in general. Some go so far to say she is a misanthrope, but she is just more to herself. In a way, she is secretive and mysterious to outsiders.

SEXUALITY: Has the potential to love and be slightly romantic with all genders and gender identities, but is not too sexually interested in them. Her truest love seems to be fashion, art and design. Some people have mistaken her kindness as flirting and she is also terribly dense when it comes to someone making advances towards her. She has been known to blush over and fawn after very well dressed, pretty and feminine ladies. (And sometimes men.), but most whom know her know to take it with a grain of salt.

FAVORITE COLOR: Red and gold

FAVORITE FOOD: Mushroom, carrot, potato and celery chowder (Vegetarian)

LEAST FAVORITE FOOD: Green Olives

FAVORITE MUSIC: Though she is very fond of her homeland's native ''angelic' music, she is actually a big fan of the newest hits on the modern human radio, much to her advisor's chagrin. She loves dubstep, 1980's rock, pop and jazz. She likes club remixes and likes the modern hip-hop dances compared to the traditional ballroom waltzes she has been trained in. She likes to get lost in her own little world with music and wears fancy golden headsets to block out boring news and delegations.

RELATIONSHIP STATUS: Married to Gnomio, King of the Domino Kingdom. It is rumored that Laurella only married Gnomio for political gain and easy accessible foreign resources, though Laurella truly is in love for him and cares for him dearly. Those who know them most know that they are happily married. Sometimes her high counsel still shames her for not marrying an Apollosolarian king. Apollosolaria warmed up to the Domino King when he single-handedly defeated a great evil from swallowing their empire. Gnomio, nicknamed Gnome is FAR more amorous, erotic, egotistical, brash and foul-mouthed than Laurella is and he will say what she is too nice to say without batting an eye. On the other hand, Laurella seems to ground Gnome in proper balance and acts as his conscience because Gnome's moral compass can waver a bit. For someone who ran away with full-demon pirates as a young boy, he tries very hard, though he still has an itch for swashbuckling, and thievery and hitting on everything that moves.

NATIONALITY: Apollosolarian


MAIN ATTIRE:

As a fashionista at heart, there are few things the Empress loves doing more than dressing up in as many fashions as she can design and wear. Usually, whilst visiting the Gaia Lands, Laurella wears a shining, glittering white pleated full-skirt gown with gold trimmings and accents. Her ivory hair is let down and it set in golden laurels and a gold and ruby crown. She wears gold and ruby accessories with gold, diamond and white lace undergarments and with lace stockings with a matching large neck-ruff. On her hands, she wears white satin gloves with a ruby ring and on her feet, she wears petite sparkling golden slippers. She wears a golden rose brooch above her chest which can double as a music box to a projectile weapon. For her makeup, she wears light diamond white shimmer face powder and golden eye shadow.


However, while in her homeland of Apollsolaria, her official and usual attire consists of a stunning and sequinned ruby-red silk and satin dress with very puffy sleeves with revealing shoulders. This dress reveals more cleavage and she wears no gloves, instead sporting a feminine carmine-red manicure with a silver and sapphire ring. Her hair is also put up and put up in laurels of silver. Her dress sports aqua and silver trimmings with sterling and aquamarine accessories with a tropical flair. She wears her mother's ancient imperial silver, gold and aqua crown though she sometimes wears her own, which looks similar, but smaller. She wears red lacy undergarments embedded with rubies. It is complete with sparkling golden stockings and silver pumps. As always, she wears her trusty golden rose brooch pin. For her makeup, she wears diamond white face powder, silver eye paint and paints her top lip with golden lip paint.
Her lack of gloves, lighter dress materials, revealing shoulders and put up hair is a cue to the warmer climates of her native tropical regions.


HOUSE: Helioscourt

HOMEWORLD: Faucetition-2 (The Diamond Planet): Is a world of a magic-law universe that boasts to be made of faceted diamond of varying colors. Faucetitoin-2 is not exactly made of all diamond, though a good portion of it is. It's north and south poles are made of a solid kind of odd diamond which has yet to be broken. The planet is about the scale and diameter of Neptune, but as a solid planet, it's colors somewhat mimic Earth's. The planet's water takes on a very green look and sparkles due to the diamond sand and silt of the planet. At one point, the planet was hotter and had no water, but today, there are still lots of red-hot lava pits that are as large as some seas and can be seen from space. The planet has 2 a pure blue diamond satellites which makes the nights on the planet a dreamy blue.

COUNTRY OF REIGN: Apollosolaira. An empire taking up an entire continent of the Diamond Planet. The continent is known as Ausaurgyel, but it is just called Apollosolaria by nearly everyone on the planet. It is large, but is also surrounded by the largest ocean on the planet, the Aquais Ocean. The continent is large, but somewhat isolated from other landmarks. It has it's own isolated face on the planet. The continent itself is bombarded with huge lakes and seas, making it a lush tropical country all around. Glowgorgeoushire, the capital of Apollosolaria, where Laurella resides is stationed by the Aquamarine Sea It is the largest sea and port in the world. It is full of beautiful marine life and coral reefs, helping the capital with its economy and tourism. Apollosolaria is surrounded by thousands of tiny, medium and a few large scale islands. Though many of the islands are inhabited by Apollosolarian citizens, s few of the islands are ideal for the the imprisoned, the exiled, the banished and enemies of the state.

RESIDENCE: Glowgorgeoushire Palace. It is a towering and sprawling structure made of pure polished sunstone, diamond, citrine and yellow topaz. The palace took may thousands of years to complete and was partially destroyed three times in history due to war. Because of it's harsh history, there are many buried and hidden rooms not entered for many thousands of years. Many people got buried within these rooms and places and were presumed gone or killed. Since they are immortal, they remain there undetected in the pitch, tomb-silent blackness of the dark........ waiting. But they are NOT the people they were long ago. And if Laurella knew what lied beneath her, she'd leave at once without even packing.

FAVORITE PLACE: She likes visiting the lands of Gaia from time to time. She is also fond of Diamond Sand Beach by her castle.

TATTOOS: Has a cluster of yellow roses in a secret place.

PIERCINGS: Two ears pierced. She got her nose pierced once as a child when rebelling against her advisor, but it has since closed up.

SCARS/MARKS: Has a little strait scar on her neck from where she was almost decapitated by assassins as a baby in her crib, though she doesn't remember it. She hides this scar with necklaces and ribbons, preferably a choker.

STYLE OF CLOTHING: Overwhelming influence from Angelic-Medieval/Elizabethan and with a bit of French and Victorian flair. Most garments are bold in color and she rarely wears just all white as many of her imperial cohorts do.

FREQUENTLY WORN ACCESSORIES: Her yellow rose pin/brooch. It's an enchanted rose with eternal life and glowing dewdrops always on it. Her parents gave it to her before they disappeared during her 1,000th birthday party.

SPEECH TONE: Is quiet like a crystal bell, but can become loud like a banging cathedral bell if need be. Though it is high and soft, it is never, ever shrill.

SPEECH PITCH: Sing-songy soprano normally and while shouting can get two octaves lower.

SPEECH TYPE: Extremely proper and is the speech used within her inner circle of the royal family and the court.

NATIVE LANGUAGE: Northern Apolloson

DIALECT/ACCENT: Laurella's native manner of speaking has a French, German, Russian, British and Elizabethan medieval sounds and sentence structures. From other Apolloson language observers, the tongue also sounds slightly akin to Nigerian and Japanese. She speaks 'The Imperial's Apolloson, which is exclusive within the court. She has picked up on the language of 'the common people' and speaks slang and sometimes slacks on her proper language in favor of being understood.

WALK PATTERN: Walks as light as a bubble with short steps as her bell skirt bounces slightly. She walks with her hands folded down and lightly clasped in front of her. Her high heels are forever clacking and echoing wherever she goes. The scuttling of Duke behind her is almost guaranteed.

COMMON GESTURES: Tends to put her left hand on her cheek with the pinkie out a lot.


HOBBIES: Painting, designing dresses, sewing, loom-work, singing, reading, learning new languages, and magical chemistry.

OCCUPATION: Empress of Apollosolaria. She owns an imperial art gallery inside of an older residence, Solianite Castle. It is called Imperiale Incre (E)Imporium and is run by four of her closer friends.

ABILITIES: Can fly, shape-shift, possess others and possesses supernatural strength. She can use magical book heirlooms to chant and cast spells in battle and can summon the spirits of her long-gone ancestors whom have gone to another far-realm of being. Laurella is an immensely powerful magical being who's powers had to develop quickly in order to defend her empire from invasion and her enemies once her parents disappeared. She was seen as a sitting, defenseless duck and had to learn to be strong very quickly.

WEAPONS: Chained weapons and blades/sickles. Though she is usually loaded with secret chain weapons, her prized weapon is a 50 foot long, heavy chain whip with a large golden, diamond-tipped sickled on its end. Laurella wears this across her shoulder in combat, though she can conjure it at anytime. The chain link can get smaller or larger depending on the size of her opponent.

FIGHTING STYLE: Though she is extremely light on her feet and gentle in her actions, even while fighting, her main aim is tearing into and literally ripping her enemies into a bloody mess. When in hand to hand combat, she aims for the internal organs of her oponents. She sometimes resorts to ripping said organs out. It looks like she is not doing much work, but there is usually a lot of blood involved. This is why she is not fond of fighting in white in battle. She is also very apologetic and courteous before, during and after fights, still keeping her good manners and respecting her enemy's corpse.Her culture is beautiful, but her culture has developed a brutal fighting style to preserve their beauty from invading planets and rouge demonics.

SIGNATURE MOVE: Getting golden mini-chains with razor clamps to come from five angles, clamping into her enemies' head and limbs. Once the chains tug, her enemies are torn five ways. Another more used move is thrashing her sickle through the torso of her enemy and tearing it back out, snapping their spine inward and into two.
She seems to fight in a prissy-sissy, way, especially slapping, but her prissy slaps can send full grown orcs and demons through stone walls.

SKILLS: She is extremely skilled in handling her chain weapons, and normally doesn't go wrong when using them. She also has a good enough memory bank for spells, though she can forget.

STRENGTHS: Laurella is extremely strong willed and never gives up, even when everything has been killed and or taken from her. She is not easy to brainwash or convince if she knows deep down it is wrong. She also has very high endurance.

WEAKNESSES: She is tough as solid metal, but her true form is glass and if she turns to crystal glass unexpectedly, she can be shattered into a billion pieces. The pieces take all day to reform. If these pieces are burned, she might never return again. She is also quite venerable to freezing powers. Because she is wearing multiple chains, the enemy can sometimes hear where she is coming and going. Laurella tends to fight with her emotions and her heart, rather than with sense and logic sometimes, which some more aware enemies can recognize and use against her. Laurella's head is in the clouds most of the time and her trust of people is sometimes far too great.
Laurella also tends to hold lifetime grudges against some people, though she is only reminded when they come around her. Though she finds it almost impossible to forgive, when she does, she still remembers and never forgets due to her vivid memory.

TALENTS: Painting and designing. She also plays the harp beautifully and is a great cook.

GOALS: To find her parents. In the meantime, her devotion is her people and country.


FAMILY: Her parents went missing some time ago. Emperor Leono and Empress Laurella VI. While they were alive, Laurella spent much of her time around them in admiration. Then one day, they just went missing, their blood, clothing and bits of glass left behind. Though they are proclaimed dead, Laurella is obsessed with finding them, often taking long, sometimes secret expeditions to gather clues. She is has no siblings, but has uncles, aunts and cousins from her father's side.

PETS: Her most cherished animal friend is a cute, but planet-buster power level yellow duck named Duke. Duke was found abandoned among the pilings of a pond while Laurella was on her travels. He was abandoned by his family for being different in his abilities and homely appearance. Duke is an ordinary duck in looks and mindset. He does not talk, and wants nothing more than to play. The truth is, that Duke's power is so strong that far too many underestimate the little yellow duck until it is far too late. Duke also has the power to lay normal-looking eggs which can be used as power-ups, though, being a duck, shows no interest in the infertile eggs. As far as his powers go, how he received them exactly is a mystery, though the high pollution of the area he was found in points to a clue. Duke is fiercely protective of Laurella, follows her everywhere, and can sense danger and secretly dangerous people. The more he followed Laurella, the more he matured and became beautiful. Although he is just a duck, Duke is smart and learns quickly. Duke wears a silver crown on his head with a red center jewel and a white ruff around his neck. Duke enjoys pecking for hermit crabs near the ocean, pretty ponds, eating grasshoppers and sleeping in. Duke sometimes pecks relentlessly at the floor and looks at Laurella with a worried look and there are places in the palace he will NOT go, but no one pays him any mind.




CREST: A red velvet curtain with a mink sole. Atop the curtain is the original imperial crown of Laurella's house. Golden laurels surround the curtains and a golden shield with four separate squares. The shield is held up by two angelic/animal hybrid figures.One square on the shield has three seeds. The other, three laurel leaves, the third one, a mystical laurel palm tree by the sea and on the last one, a green, gold, blue and white checker board field.

The crest's shield actually tells a story:

According to Apollosolarian legend, four eons ago, when they and other magical peoples and species colonized to planet Faucetition-2; a strange planet made almost completely of diamond and other gemstone, they were left without food and water. Though immortal, the lack of food would have weakened them, resulting in imminent take-over from neighboring kingdoms who had greater stored food/water rations from their space craft, or feral demonic native creatures.

However, from the sky, three divine seeds (From the first shield square.) were sent down to their soil, sprouting to form three leaves (aka, three successful crops). Water flooded the land instantly, resulting in glittering trees, forests (the palm tree and the ocean from third ) until it stretched far and wide across of Apollosolaria and eventually the entire world (checkered field.): green (grass, trees), gold (harvest/wheat/grain), blue (water) and white (blank/unknown lands yet to be discovered.)

Apollosolarians, predominately of the Maevanglic faith, took it as a sign from their gods to take over the continent (and eventually the world) they had landed on. Soon, the diamond planet was covered in vegetation and oceans with marine life far and wide. The three seeds that brought life to the lifeless planet are thought to have come from the gods of the Apollosolarians... as a token of the ceaseless prayers and faiths of the Apollosolarians. (resulting in a bit of superiority complex and ''justification'' of taking over other lands/peoples in the past.) Apollosolarian religion reigned supreme, thinking of themselves as following the true religion. There are records, testimonies and witnesses of the three divine seeds or 'The Seeds' descending in, complete with light and angelic choir on the Apollosolarians' behalf.


RELIGION: Laurella's empire's official religion is Maevanglicity, an Angelical Magi religion that follows the strictest of virtue and moral codes, goodwill and grace. It is a religion where the most devout is in a constant state of fasting, strictness and chanting and prayer to the Angelic Maevanglic gods of holiness, chastity, charity and beauty. Angelic choir singing, stained glass and holy spells are a staple of the religion

It is a religion who's true goal is to spread beauty and grace at all costs. It strictly believes that after one passes away, it one is devout to the gods and does good works and asks for forgiveness everyday by praying to in their temples... they will be reborn in their own realm to rule for eternity. Laurella follows said religion, but is not exactly a devout follower as she could/should be. The priests, nuns, of the church blame her lack of devotion to the reason why her spells and powers wane at times. Religion has always been a big part of the empire, but Laurella feels that religion should never be a controlling tool or a defining concept of a country. Though in her empire's case, that's how it's regrettably always has been and even Laurella can't change eons of tradition.

The empire's official religion, Maevanglicity enjoyed an epic boom in popularity after ''The Seeds' events. The holy scrolls were revisited and tweaked, prophecies claiming to be fulfilled. New holidays and feastings were brought up and a new set of scrolls were added to the holy scrolls. More churches grander than ever before were constructed, adding more culture. Maevangelicity became THE religion of the planet with the justified trump card of (giving life to a dead planet) After all, the most lush, vegetated, beautiful and sea abundant paradise of the entire globe was Apollosolaria. the 'shining' example of holiness and all that was right and plentiful.

The exact spot where ''The Three Seeds'' fell is considered ''holy ground' and a very large temple called Tressa Seed Wing Hall has been build over it. Once a day, before afternoon tea, many of the faithful turn to the Holy Ground to give thanks. The crops grown on the holy ground is reserved only for the most higher ups of royalty and the Maevanglic Church of Truth. Though the temple has been target in many wars, it's luck at being ''untouchable' and it's supposed inability to be hit or destroyed has been used as 'proof' for the ''sacred ground''.

Modern theorists (and realists) have come to believe that the three seeds didn't come from the Apollosolarian gods at all. Instead, they claim that they were three seeds from a lesser, random package carrier nymph whom dropped them upon the planet by complete chance. Though modern evidence points greatly to this theory, many Apollosolarians, both religious and non religious cling to their stubborn and blindingly beaming pride with their life and refuse to accept this.

Maevanglicity's rival religion is Benovoism. Benovoism is a religion with followers whom feel that while there is no afterlife, their strict, unforgiving and constantly agitated gods have put everyone here to live life to the fullest as they please. Free to live only to serve as energy for the planet they inhabit...that is. Benovoists believe that when they die, their remains will return to the universe, helping it to expand. They feel that people in the realm of the living are not worthy of a higher power's grace and mercy and are therefor always self-harming themselves in one way or another. They feel that nothing one does will ever be good enough for the gods, so trying to 'get good' with the gods through good works is futile, as everyone's end is the same. And it is grim. When bad luck, misfortune, catastrophe or natural disaster occurs beyond their control, they feel their gods have punished them for sometimes no reasons. They feel the angry gods punish without discrimination because they ''work in mysterious ways'. As a result, sacrifices are often made. Much wailing (praise) is had for the passing of a horrible tragedy means that the god has released his/her anger and there shall be peace for a time before the next disaster strikes. Bizzaringly, at the same time, the wailing is to thank the angry god for releasing his/her pain and wrath, for surely the survivors' future deaths will be slightly less painful than they would have been.

Their songs are somber and sad, earning them the nickname ''That Emo Religion''. They wear bland colors such as lint gray and weed brown and especially somber, faded black. They dress in full garb even on the hottest days, sometimes resulting in heat causalities and the only fabric they use is the itchiest of wool. They wear the tightest, toughest bland leather shoes, resulting in painful ingrown toenails. They find the fashion , flair and style of those of the Maevanglic faith and church to be disgusting, frivolous and uppity. They find that Maevanglics who feel they will get to rule a place with the gods in the afterlife is most unorthodox and for their 'audacity', they will pay dearly at their time of their demise. They detest that their enemies carve statues of their gods and pray to them, considering it a waste, a vanity and a circus show.

People from the outside looking in may see the as some weird, kinky, pain-obsessed cult, but there is a 'method' to their madness. According to their holy scrolls, the more ''righteous' pain they cause themselves, the less painful their deaths will be... as they believe that when one dies, the soul being ripped out from the body to be crushed against the fabrics of space and time will cause unspeakable pain. The pain shall be so great, it will seem to last an eternity. The more pain and misery one causes in life to appease the gods, the gods will bestow mercy only to the most ''pain-happy'' followers, so their deaths will be peaceful.

Many Benovoist sermons consist of a stone-still audience and a raving, screaming, animated preacher, mostly screaming of the unbearable pain to come if one refuses to give their lives over to pain in the living world... for all the pain they can go through and possibly imagine is but a feather tickle when compared to the pain in death. May the gods show them mercy. Sacrifices and somber hymns are a staple of this religion. To be ''cleansed' in the bodies of the gods means a brave soul will be a live sacrifice for their cause. They will light themselves on fire in front of the emotionless church as the sacrifice does not cry out or flinch.

The preacher using the ''power of divine punishment'' raises his hand and the still congregation falls down like bowling pins on command. When they are really in the ''spirit of punishment', the preacher takes his blessed robes and thrashes those at the pulpit with it. Broken bones and twisted ankles are imminent in the pile up and the injured are then brought to the pulpit to be blessed in their 'pain'.

On the way out of the sermon, a quiet, single file line is set to file out of the church. On the way out of the door, each church member is given a sound lashing across the back with a live-stock whip. The clothes are designed to open easily from the back and those with the most lashes have more bragging rights and rites of passage. They go home to enjoy a wonderful Sunday dinner of stale, faint honey-flavored water, pebbled rye green bread and tough, boiled unseasoned rooster meat. The cuisine is odd because all spices, seasonings, animal fat, oil, milk, cheese, butter and salt and especially any form of alcohol is banned and all food must be cooked to well done. After an ice-cold shower, they go to bed in pajamas of Brillo fibres and lie on a mattress made of wool sheets designed to generate lots of static shock. The sheet is rolled and stuffed with a paltry helping of the hardest, driest straw. Pillows and blankets are considered wasteful. If one is to catch a cold, it is considered a blessing as their suffering will not go unnoticed by the gods. The whole family shares a low mattress. ''Relations'' and 'self fun times'' are strictly prohibited in and out of marriage. Being caught can and will be punished by the cutting off of the hand...(or worse) Holidays and birthdays are not recognized and are seen as meaningless.

The self-harm is usually brought about by a special church created and approved whip. To express any form of anguish or suffering on one's is strictly forbidden. Each tear shed is seen as a decade closer to one's inescapable demise. Even though the followers are immortal, everything must come to an end. (This explains why followers of this faith seem MUCH more tolerant to pain than almost anyone on the planet.)

Eons ago, before Laurella was born, an Empress by the name of Empress Palmallna II tried to the death to make the official state religion to strict Benovoism. Her mother, Empress Palmallna I was a devout Benovoist and made her daughter promise, while on her deathbed to bring 'the truth' to Apollosolaria. This was strange, as before her time, there were always two churches where anyone could worship freely and peacefully... even if the Benovoists were seen as a lot of loopy drags and masochists.

Empress Palmallna slowly enforced her iron will upon the empire until anyone who did not convert was turned forcibly and painfully into glass, lit on fire and left to shatter from the heat. She had a magic scepter of Supreme Truth that told her if the person in question 'truly and utterly'' believed and converted in their hearts. As a result, an estimated poor ten and a half billion souls were turned, burned and shattered, even when they ''converted'' out of torture and/or fear. Benovoists gained much more rights. History was rewritten, churches and statues destroyed and priceless artifacts, records and even libraries burned to the ground. Empress Palmallna tried her best to even erase the existences of all of the monarchs whom followed anything but Benovoistism. After five thousand years of her rule, the people had enough. The Empress at the time loved to collect the shattered glass remains of her victims in a special room built just for that purpose. She was ambushed by her own guards and was pushed atop the countless shards of glass from a high balcony. She landed on an especially long and sharp piece, piercing through her neck and skull. The souls she thought she got rid of, did not leave their shattered glass bodies. The glass shards all became a single unit, tearing the wicked empress into a bloody smear. When she died and turned to glass herself, every shard in that room vanished.The actions of this empress left a blight on the already questionable Benovoist faith forever. She had no children, so the dead empresses nephew, Prince Tuncoco took over the empire and banished every Benovoist, their church leaders, along with their children with the mark on their left hands into exile and never to return. Shaken deeply, but not broken, the living and loyal family members of Empress Palmallna took the lead. The royal Benovoists formed their own ''Nation of the Benovoist Union'', though Apollosolaira promised that if they tried to form a kingdom to rise against them, they'd wipe them off the map without hesitation.

Through it all, the current empress tries to be understanding, kind and civil with the Benovoist nation, but at one point, she was only seen as a dolled up prop by their leader, President Sufferough. In the past, he didn't see her as much of a threat at all... just a mere inferior xerox copy of her mother. Now, after the empress has grown up and has seen some 'things' and defeated them single-handedly, Sufferought has learned to keep one eye on her when she is near.

The Nation of the Benovoist Union views the ''The Seeds' story to be total self-glorified bullocks. They are actually the ones who dug deeper and deeper into this legend, desperately trying to find a fault, until they did find one, alerting all on the planet to re-evaluate the 'real story'. For this, the Maevanglics showed great hostility, nearly starting a full-out war. This was a move much wanted by the Benovoists to smear the Maevanglic's ''smiling and good nature''. The Empress didn't wish for a war at all and managed to calm down her people before anything crazy happened. In the end, the Benovoists were stung then Laurella and the Church when she looked the head Benovoist pope in the face and said she forgave them and would have them in her prayers.