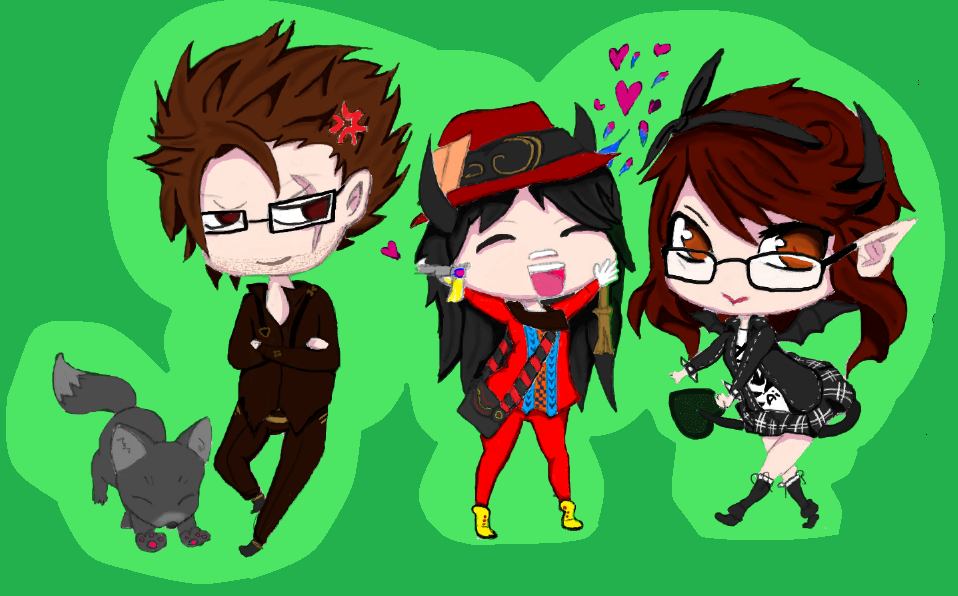 Hello there...My name is Rin. I am a twenty-one year old female that enjoys many things. I enjoy dark, gloomy, and rainy days; I enjoy many varieties of food types, and I LOVE caffeinated beverages. Did I mention I LOVE, LOVE, LOVE the horror genre? Anything from old slasher films, to classic horror games, heck I even enjoy a lot of the new stuff, but nothing can replace a good ol' classic. I am also a (mostly retired) gamer, and have the sailor mouth of a great-white shark.
I -very scarcely- do commissions, you may PM me, however chances are I will decline..Oh! I also enjoy writing! Sadly, due to life and work eating up most of my schedule these days, I scarcely do either anymore. If you'd like to know more about me, feel free to comment or PM me. I appreciate genuine and truthful people the most, so if you're a liar of any sort, please don't bother attempting to know me; I am happily uninterested in people like that/ you.
Please do NOT send me random friend requests.
To everyone who has taken it upon themselves to give me gifts, thank you very much, and I will always appreciate it, however please don't. I don't need materialistic things to be happy, and it's not what I appreciate you for.