About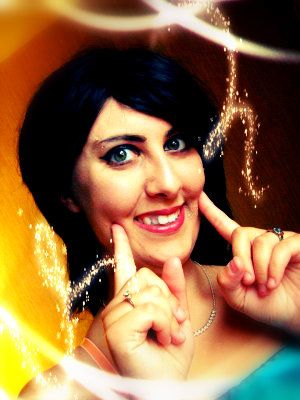 Welcome to my profile page. Feel free to be a creeper here and learn more about me. I really don't care.
So let's do the cliche profile thingy.

Name: Bridget
Nickname: Colby, Bridge, Takashi, Mori
Age: Twenty-one
Height: 5'10 1/2"
Hair: It changes to often but it's orange,pink,yellow, and soon purple shall be added to it..
I am also currently a student at Iowa Lakes Community College going for the Graphic Arts and Technology program. I may also try and get my web design degree too.

RANDOM FACTS
I love to play video games such as: Halo, Fallout, Final Fantasy (7 through 10-2), Soul Calibur, Psychonauts, Shining Force, Amnesia...
I also enjoy reading books such as: The Larten Crepsley Saga, Cirque Du Freak, Harry Potter, Pendragon
I have two tattoos. One on my right hip and one on my left shoulder blade.
One of them is even a video game tattoo.
I also have my third planned out I just need the money for it. It will be on my left shoulder blade. Well either that or the one I want to get down my arm. I can't decide which one I want done first.
I want to become a tattoo artist, and am looking for a place to take me on with an apprenticeship, but for now I am going to school for Graphic Arts to better my art skills.
I also want to take on a branch of my family's sign business. The graphic arts degree is more or less for this goal.
I like to RP on gaia and emails. I prefer to do one on ones.
My favorite color is brown.
I am currently obsessed with the band The Wombats. (Blame my cousin)
Starkid FTW
I have a facebook
I am an avid cosplayer.
I go to Anime Detour in MN every year.
I am part of a cosplay group called NYAHproductions. I am Mori in the Ouran stuff as well as Rarity for our MLP:FiM stuff.
If you want to talk to me feel free to send me a PM or post a comment. I'm not mean I won't bite.


Abuela Juju wrote me this beautiful little story just now.
Once upon a time juju was in the training grounds and saw the
most prettiest girl practicing there
there was alot of boys and girls following behind her because she was so cool.
juju blushed because she thought she was awesome and then
roses and sparkles appeared on juju and then the girl looked at juju
and winked
and juju screamed so loud from the wink
the end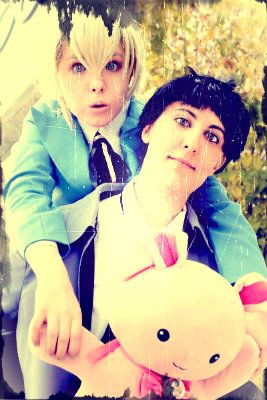 Friends
Viewing 12 of 79 friends
Multimedia
Signature

GANGNAM STYLE