Havenan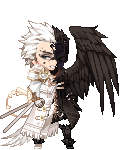 Details
---
Interests
Favorite Movies/Anime
Favorite TV Shows
Hobbies/Interests
About
First off, yes I am a guy. I just gender bend for fun
Hi, I'm Havenan but all my friends call me Have, so no one calls me Have.
I usually hangout around the Charity/Quests threads and The Gaia Exchange.
I am a high school student and I like to do athletics. I love to do hurdles but most of all I love the.. 100m!
I have a huge phobia for insects or anything that is small and can fly

When I'm bored I like to draw but i'm terribly bad at it so any tips/tricks would be useful for all you pro artists out there.
That's all about me, if you want to chat just hit me up with a PM.
Pce

Multimedia
Signature
Hey hey hey!

Le Quest Thread.