About
Height-5ft
Sign-Aquarius
Blood type-O
Favorite Subjects-English and History
Favorite Cooking Style-Boiling up whatever's around
Favorite Foods-Sushi, Ramen, Strawberries
Status-Commoner
School-Ouran High School (Private Institution)
Class-First Year Class A
Birthday-February 4
Alias-Haru
Hair-Brown
Eyes-Brown
Fear-Thunder
Well I'm Haruhi Fujioka, I'm an Honor student at Ouran Academy. I came to be in the Host club by that I broke a vase and owe the host club 8 million yen so I'm working in the club as a host though I'm a girl so I'm working in disguise.
Here are the members who are also my good friends:
This is Tamaki Suou, he is the president of the Host Club, lets just say he a fool but we all love him though.
This is Kyouya Otori, he is the Vice President of the Host Club, Kyouya is very smart but has a dark side I think
These are the Hitachiin Twins Hikaru and Karou, the are very mischievous and love to bother Tamaki and me -_-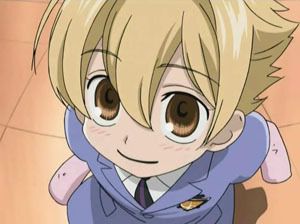 This is Mitsukuni Haninozuka or Honey for short, he is the oldest member and loves cake and bunnies and his bun bun Usa-chan and he is Mori's cousin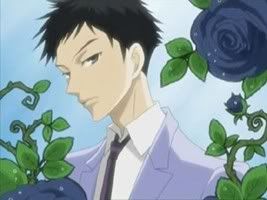 this is Takashi Morinozuka or Mori for short, he is Honey's cousin and doesn't talk a lot
Friends
Viewing 12 of 34 friends
Multimedia