happysugarhunny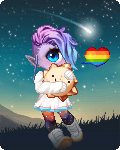 Registered: 02/14/2009
Gender: Male
Birthday: 05/12
Wish List
About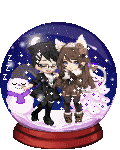 Hey I am Tori.
I am 20 years old.
Been dating the darling Its Infected for a whopping 3 years - though it feels like so much longer!
I live SOMEWHERE in the United States, though I got family in England.
I am a

Girl

.
I also prefer ladies to men.

Let's see if I can get a little more detailed here.
Things I'm currently entrhalled with:
*Dragons
*Ghost by Mystery Skulls
*Forget-Me-Nots
*My Oc's

Things that are currently bugging the s**t out of me:
*My Family
*School
*THIS GOD FORSAKEN BLOCKER THAT WAS PUT ON MY COMPUTER WITHOUT MY PERMISSION AND BLOCKS YOUTUBE AND AN UNHOLY AMOUNT OF IMAGING SITES!

Might add more later.