Hannah Yeager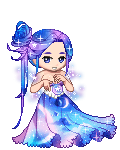 Last Login: 10/07/2015 11:05 am
Registered: 01/05/2007
Gender: Female
Equipped List
Interest Tags
Favorite Movies/Anime
Favorite TV Shows
Favorite Reads
Favorite Music/Bands
Hobbies/Interests
Wish List
About
Welcome to my profile! My old account was named Lorelei Yeager, but I wanted to make a fresh start on Gaia, so I switched to this mule. Hannah Yeager will be my new, main account.

My real name is Adrienne and I live in Maryland, USA. My hobbies include Kimonos, listening to music, reading, surfing the web, online shopping, traveling, and writing fan fiction - especially Ronin Warriors/Yoroiden Samurai Troopers fan fictions. If you want to look me up on fanfiction.net, my pen name is Isabel Night.

I also don't bite, so if you want to talk or chat, by all means send me a PM.

My Playlist
You currently have zero playlists!
Forums
Posts per Day: 0.79
Total Posts: 2518