Hallee OWeen
Details
Last Login

08/22/2014 12:41 am

Total Posts

2048

Posts Per Day

0.64

Member Since

11/06/2005
Occupation

Dressing up

Gender

Female
---
Interests
Favorite Movies/Anime
Favorite TV Shows
Favorite Reads
Favorite Music/Bands
Hobbies/Interests
About
I love Halloween...not for the candy, but to dress up. I think EVERYDAY should be Halloween!!!




I AM TEH PUMPKIN QUEEN!!

I'm questing SPICE THE PUMPKITTEN!!
4Mil/LMP
PM me if you are selling for a good price?
THANK YOU to FairieGodMother. Shes a nice lady, so dont go begging to her or i'll bash U with my bat!

HUGE THANK YOU to Kiddiss my Miss Kitty Kat. She a super nice lady and Im lucky to have her as a friend!
Oh, and Thank You to my big sister (she's on Gaia, too, but I am not allowed to say who)

You guys relly helped me so much since I started Gaia so loooong ago!! I LOVE YOU!!















Here is my first arts i ever boght: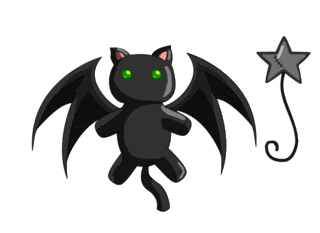 Done by Kristen rose 36
DO NOT STEAL!!
I has more avi arts but I cant get ahold of Miss Fey to put it on her photobucket and I dont have a photobucket of mine own.
Friends
Viewing 12 of 12 friends
Journal
Hallee's World
This is where Hallee can put what ever she wants, like a diary.
Signature
QUESTING: Nothing til prices come back down

I dont want donations, but you can:
Buy my EXPENSIVE MP STUFFS HERE and HERE?

Kiddiss is my bestest freind in the whole wide world!!