...About me?
Belittled... Broken... Forgotten... Unwanted... These all are what I am.

Accepted, accomplished, respected and remembered... These are all of the things I may never be.

That is probably all you care to know. I am sorry to waste your time with my own sob stories. You probably already have enough problems of your own.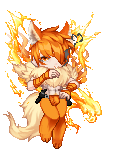 Gender: Animal
Birthday: 01/22
Interest Tags
Favorite Movies/Anime
Favorite TV Shows
Favorite Reads
Favorite Music/Bands
Hobbies/Interests
About
I am the type of person that people like you probably pass by without even noticing... and I am perfectly ok with that, I know how easy it is to miss me completely, after all, I am trying my best to keep myself hidden.

I do have a personality, however it is unstable... My defining traits are my lack of stability as far as those traits are concerned... I will try to be nice, and try to be honest, but honestly it can be very hard for someone like me.

Signature