hail lucipur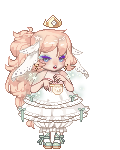 About
Yeah hi.
My name is
Moregun
.
House Manager at a family shelter.
I may seem like a huge d**k, but my life is literally revolved around helping people get back on their feet again.
I'm a walking roast marathon. I like to make people laugh about themselves & me
For some reason I want to become an OB/GYN.

I am a tree-hugging dirt worshipper. Namaste, bitches.
I am
taken
and for once, I feel like I'm taken. I love you,
Jonathan
.
I am a happy individual.
Rest in peace,
Daisy
. I miss you.
cmnt
tumblr
crush
Multimedia
Signature

crush & hate
💖(。・`ω´・。)💖
kawaii prince(ss)
u guys are all too sensitive
calm down