hail lucipur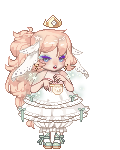 About
Yeah hi.
My name is
Morgan
and I'm mean.
I work at a women's/family shelter so I don't really put up wit bullcrap. soz
I am inked and punctured.
I like food/videogames/anime/gore/hentai/bdsm/butts/insults/smart people.
I don't have a bright wardrobe.
I like to believe I'm ******** hilarious.
I have an amazing
boyfriend
. Who's helped me throughout this roller coaster more than you probably could. We have known one another for over 6 years and many more to come. He my best friend and partner in crime. (◡‿◡✿)
Rest in peace,
Daisy
. I miss you.
cmnt
tumblr
crush
Multimedia
Signature

crush & hate
💖(。・`ω´・。)💖
kawaii prince(ss)
u guys are all too sensitive
calm down
FC:
4828 - 6469 - 7417