About
SHIN SEVEN X~THE ABSOLUTE BEST IN THE WORLD
HE IS....
A Lovable Jerk.
Male, Obviously.
I'm SilverTetsusaiga's. And very happy with it.
User of Logic. So, if you think you doing something is going to make me do a certain logical thing? Chances are yes, I'll likely do or think that. If it's logical.
Older, stop asking then freaking out. That worried? Don't talk to me. Simple, right?
A smartass, you'll get used to it.
Allergic To Stupid.
Telling you the truth, no matter how bad it hurts.
A Wrestling Fan.
A Anime Fan.
A Cat Fan.
A Fan of reading words and sentences that end up making a story
A entertainer
A Heckler
A Gamer
A League of Legends fan
A Fist of The North Star fan.
Blunt.
Open.
Opinionated.
A Star Wars fan.
Too honest for his own good. Awesome, right?
Random awesome crap he's done-
Wishes he tipped a stripper with a Filet O'Fish.
Did have an incredibly random and natural conversation with a stripper while she was giving him a lap dance once.
Beat Skyrim 100% on the 360 a month after it's release, only to be shown up by Dawnguard/Dragonborn now.
Beat a whole state at their own game.
Built his own computer. Upgraded it 03/01/13, it's a beast machine again.
Start writing your hate mail!
There is a reason for this. Recently, I was banned from a thread. I'm not going to name names, and I'm not going to point any fingers. You see, it was without warning and more or less without a real cause. All of that pales in significance. My point is this. I'm not going to beg you to like me. In fact, I'll encourage you to HATE me to be honest. There's a big difference between wanting friends and being a sycophantic, glad handing nonsensical a** kiss to keep people who clearly don't know how to treat friends when they have them. I want friends. I don't need them. The ones that I do have, the ones that I've constantly mentioned, they get this. If you read this and are similar minded, maybe you'll be mentioned too someday. I won't be holding my breath. As a matter of fact, when you act like I care if you 'like' me online or not, this is the face I'll be making->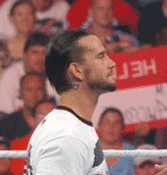 Don't take it personally if I'm not on a lot. It's just me.
Also, thanks to all I missed, the ones who do try to talk to me. Trying does count! Seriously.
If you really want to talk to me outside of here, I'm still on Yahoo, MSN, Skype and numerous other games-
d3ad by dawn-League of Legends NA
Pagedown Kestrel-Star Wars The Old Republic-The Shadowlands Server
Mamoulian- Smite
-on hiatus
hammerdown_four@yahoo.com-yahoo
harbingershinsevenx-skype
-on hiatus
New Deviant Art: Hextech-ShinSevenX
I roleplay. I have a few characters that I've worked on for years. I'm asking for people who roleplay well to respond here. No one liners. No text speak. No five paragraphs about the sparkle in your character's eyes. Just a good story, and while it's fantasy, reality isn't thrown out the window. As in, don't post five times about how good your princess is at evading guards if she's just a princess. If you have a fantastic idea, I'll likely go for it if you explain it in a way that makes sense. Thank you. I hope to see results.
I WILL NOT CONFORM FOR YOU