About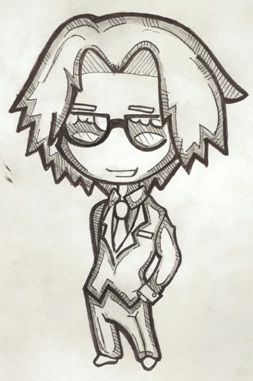 Lets start with some basics, Alright? My name is Mitchell Tyler,
I have a few nicknames you may call me, which are:
Mitch, Mitchell Mr.Mitchell Mr.Mitch, Dude, Bro, That random idiot. and of course Graverobber or The Graverobber. Grave is fine too.
Please Do not call me anything else. I'm Nineteen
Since november the eighth. And i'm A male I'm From usa in new York., In a relationship for Seven years now, C:

I love art, music, and poetry,
I have a penchant for poetry.
Ask me about my poems please.
my music is everything.
i listen to everything including asking alexandria and
nirvana, Alesana, Alexisonfire. Bullet for my Valentine
And many more, just Ask me about it please.
Places i wish to visit: Japan, Italy, France,
(Mostly Milan and Paris) Ireland and Scotland,Germany.
The reason i want to visit Japan, Italy, France, Ireland, Scotland and Germany is that I have an interest in the cultures.
I'm not that tall between only five four. (I feel like a midget compared to my love.

)

I have scoliosis a spine curve, Spina Bifida,
Which my spinal tube is all Knotted around my spine (An exposed portion).
And hydrocephalus, water on the brain, if you wish to know
more medically comment or drop me a message. Thank you.

I've been in a steady relationship with the woman of my
dreams since April 18th 2007. She's the reason I am who I am.
Without her i'd be a poor Schmuck. A poor Schmuck without A life.
I Love you my Berry, My other half. The part of the soul I'd been missing.
She's the ice to my fire, The submission to my dominance.

About my better half:
What Can I say about you pet? You make me smile,
You bring me into life again. You're the reasons for all I am.
I know that we might fight, Or take small breaks, but we always
come back to each other. We are whom the other is. You might
be shy, loud, and tall but to me you're my world. I could talk for days
about you, about how I think you're the only woman in the world, that
you make me feel like nothing else matters.

You make me smile when I'm sad. You make me laugh even if I don't want to laugh. You make me feel like nothing else or no one else matters. I could be in the worse mood, cursing, in the worst pain you could see on someone, and just you saying hello to me that day would make me smile and forget. You make me forget that life is hard, that things go wrong. I love you so much,



The reason I have strength. You're the night when It's day, Day when it's night. You're the hand I have to hold in the dark. You're my Immortal soul.
P.S Olive Ranch you too <3

Addictions~
Reading
Writing
Poetry
my computer and my friends
Music/Singing


Likes~ Rping.
Music
Guitars
poetry
food
singing
Chocolates
Art
History
Musicals like Repo! the genetic opera, And cannibal the musical.

Dislikes~
Pain
being without my love
eggs
bologna
Cheese,
Rap
Death.



I have a good side and a bad one. I can be arrogant and a
butt hole sometimes i am very protective of the ones i love.
i'm sometimes sarcastic and sardonic i can be very shy and
other times aggressive and easy going the next, i like to sing and
i do so badly i have weird ticks and such. I am very blunt . it is also
good to know i joke around alot, if it bothers you, Tell Me.



SHOUT OUTS

:

Deanna Marie/Chubbiexo,

Floofies/Lila/Haley, Zephos the assassin/Zephos the Traveler/Jared, DEKKORA

<3 baby doll.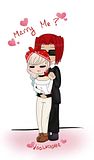 Friends
Viewing 12 of 24 friends