GunBANG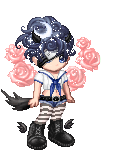 About
ಠ_ಠ
Hello.
My name is Miranda.
Love is my religion.
I want to be a superhero.
I live my life like a chimney.
Twitter | Tumblr
View Comments
Add Comment
Name // Miranda
Age // 17
Birthday // April 16
Join Date // August 31, 2007
Taken
♥
---
1 Corinthians 13 4-7

Love is patient, love is kind.
It does not envy, it does not boast, it is not proud.
It is not rude, it is not self-seeking, it is not easily angered, it keeps no record of wrongs.
Love does not delight in evil but rejoices with the truth.
It always protects, always trusts, always hopes, always perseveres.
---
I know there are flesh and blood rainbows, made up of the beautifully diverse people of the world.
Vous êtes beau♥