About
Who I am, is confidential. But I can tell you somethings. I aspire to be a writer someday, my genre of preference is horror, macabre and psychological thrillers. I take pride in a few things: creating fashion savvy avatars is one of them, writing skillfully is another. I've developed the next generation of role playing all by my lonesome and I have drafted many lucky players under my wing to partake in these driven stories, with the promise that they will stay and enjoy this rare luxury that I have to offer. Ask any one of my players, they will write you a full blown essay... or, you could always find out for yourself.

I haven't had the cheeriest history, no one really does. Rather than mope about it, dye my hair black, get a bazillion piercings and cut my wrists; I like to think that these emotional war scars have given me a proper grasp of life, call it an enlightenment if you will. There is a huge difference between those who stand up and prevail and those who sit there and take damage. "Our system is politically corrupt." Duh. "The world isn't pretty." Not going to change anytime soon. "We're all going to die in the end." What else is new?

Carpe.

Flipping.

Diem.

b***h!

D:<
Friends
Viewing 12 of 72 friends
Journal
Confessions of a Rouge Angel
Here's the scoop, about the intricate person behind the screen. This secret black book (complete with the occasional individual story) is all about memories and simple stories of life that I shall be able to fondly look upon when I'm older.
Signature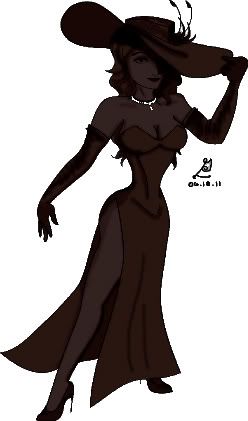 •
Q
uesting:
A spectacular profile.
•
D
eals:
Art, banners, and forum layouts.