Graceangel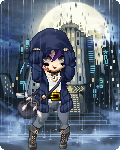 Details
Last Login

12/09/2013 2:25 pm

Member Since

03/07/2004
Gender

Female

Birthday

09/11

Website
---
Interests
Favorite Movies/Anime
Favorite TV Shows
Favorite Reads
Hobbies/Interests
About

CLICKABLES! Please click my pets, so they will grow! Plz, <3
You can go here to see about your own! -->

click away!

my tih profile. please go click them! lots of them? mostly only pets in unsorted need clicks. :3 and my main pets, so they can ascend



I got a post on first page of the Artists Corner in the gaia labs

click it!
Pet Journals:
Carousel Journal
OinK journal, needs updating
Midland Journal
Soquili Teepee
Beta Tank
Wayward Children Journal
whimsicals
Wishful Thinking Journal *needs to be updated with my SS wishes* Srsly, i wanna work them in. so cute!
soafrica journal
[url=http://smg.photobucket.com/albums/v27/graceangel/Breedables stuff/Faekats/]faekats[/url]

The awesome princess tutu amv to show everyone my long time obsession
Also, if you'd be interested in playing BINGO if Gaia added an official bingo game here; please visit the following link. When that thread gets 50 votes for it, I'm gonna promote the suggestion thread into a petition.
Bingo Suggestion Thread
Journal
Journaling and stuff I buy
Some stuff I buy is here. My randosig is temporarily in my about me section of my profile. Please check that out to see some random pets not in my journal. Or, visit my pet page!
Signature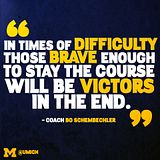 Officially on Semi-Hiatus through Christmas