About
Hello!

Call me Rukus. I'm a writer and rper who collaborates on a steampunk-ballerina webcomic, which right now is still a work-in-progress. As for other artwork, my personal deviantart may be found here.

I'm currently writing a novel that began as this year's NaNoWriMo challenge. Nearly all of my other writing work is on hiatus until this draft is finished. I may or may not decide to publish it when it's completed. We'll see.

On a random note, I also like to keep my hair purple in real life. Not much else to say, really.

Drop me a PM anytime if you want to rp or chat about creative things.

Current Dream Avi:



Seracila Pendant (Dhanu)
Modus Operandi (Red Riding Hood: Hood\'s Goods)
Ancient Katana (2)
Kindle the Sprite (Flame Scarf)
Raving Red Hoochie Top
Purple GetaGRIP Gloves
Friends
Viewing 4 of 4 friends
Journal
My Commissions
Details, progress reports and art commission log.
Multimedia
Signature
Happy Fox says, "Click the links!"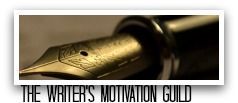 Steampunk-Ballerina Webcomic
Personal Deviantart