God What Awful Racket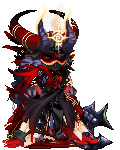 Gender: Female
COMMENT

Danish, Female, 22, Gamer, Metalhead
.. And a bit of an a*****e ( ͡° ͜ʖ ͡°)


I like to draw
But i wont draw your avatar, so dont even ask,
.... I'll come up with some lame excuse not to anyway.

Dont send me random friend requests.
Type so i can read it.

Im nice to you if you're nice to me.