COMMENT

Danish Viking

Female, 22, Gamer

CB

I probably dont like you.
But if i do, you already know.

I love music, Metal is my favored genre.
The subgenres i enjoy the most are:
Thrash, Power, Folk and Melodeath.
But i pretty much listen to everything,
as long as it sounds good.

I like to draw
But i wont draw your avatar, unless i really,

really

like it.

Dont send me random friend requests.
Type so i can read it.
God What Awful Racket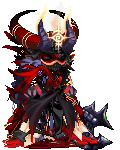 Gender: Female