About
Oh my, excuse me whilst I compose myself...



Artwork courtesy of ColdHardBitch666.

Hey there, I'm Glitter. I've been a Gaian for ten years and somehow I'm still interested. I pop in every now and then to check on my threads and change my avi's outfit. I'm 25 years old, in my final year of graduate school, and aiming to get my Master's and license in school psychology.

I have an awesome boyfriend and we've been together for four and a half years. I love being with my friends and having a good time. I read books for fun and I enjoy laying out in the sunshine with nothing in particular to do.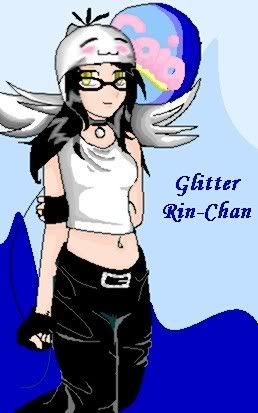 OMG It's gorgeous! Thank you, x~ShadowLink~x!

Gaian Mood Jewel
Current Mood:
Calm
Journal
Glitter's Happy Place
I type stuff.
Multimedia
Signature
[img:9cf59d0373]http://sassystickers.com/images/hello-kitty-mermaid.jpg[/img:9cf59d0373]

[i:9cf59d0373]It's go-go, not cry-cry.[/i:9cf59d0373][/size:9cf59d0373][/color:9cf59d0373]