About
Hello! This is Girlyshitz profile! WELCOME!
emotion_bigheart
You know I love profile comments and PM's It make's me kinda happy and feel entertained, Well If you want to Know more about me you are free to Stalk me everywhere, But please...don't make me feel uncomfortable, I can snap anytime...

Okay, then I'll just show you bits of Information about me..
HERE WE GO!
My name under the colorful pixels is
Marielle
, Some of you don't know me on the Living Human side so, If you do...Then Hi!
Well going back to the point I'm 14 years old, Living in
Philippines
.
I love Pancakes, ENORMOUS GIANT BURGERS are the best for me.
Im an Anime addict, I entertain myself by going out, drawing, singing, Acting And Socializing with people LIKE YOU!

I love researching about fashion Every week and see what is trending Everywhere..
.
Like any other Asian peeps, My parents always make me focus on studying,
" O GLOB, whyyy! "
It make's me KINDA busy sometimes and not check on my accounts FOR A Very long long, LONNNNNNNNNNNG time..As of you know, on my age I never went to a country side in my country called province...Really lame huh. I love being at home because I can spend time with my best friend...The BED.. I know right I'm a loner, Well sometimes I get bored so I train my Self on A School, cant say where, and what name of the school, I train there for ballet, taekwando, swimming and ETC..
I always look for something to do..I love my schedule being piled up...

Some of my Pixel buddy's always ask me..." Why no pics...", " Put your profile picture on your Profile..."

Well Ive always been a very shy person so I tried before but I actually didn't want to show myself because I think I'm an UGLY BuuTART, well what can I say...I finally realized we all have our differences and I L emotion_bigheart OVE myself very much..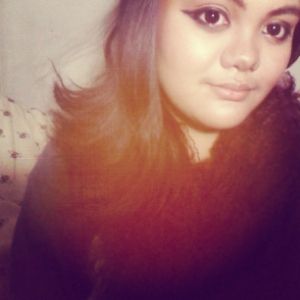 Para sa mga pinoy na Tumitingin DITO! MAHAL KO KAYO! SALAMAT!
Comment your attendance on my profile by giving me a BROFIST! I'd love that emotion_kirakira smile and have fuuun emotion_brofist