About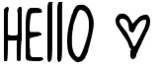 I'm Tori and ANGER JUICES is my cousin (just btw) she's mah home-gurl!

Link for my friend's online colonial-fantasy comic:
Snow By Night
I make friends pretty easily, unless your really bitchy when i first meet you. Don't forget, 1st impressions are the most important! It may also depend if I'm bitchy that day also, so sorry if i am

All y'all need to know 'bout me is that I'm goofy and sometimes to the extreme, or pissy, as I said before. I like all kinds of music and am not bound to one or any religion. I'm pretty open minded unless I know you're wrong

I also
- wait for it -
play Dungeons & Dragons because I'm that much of a geek and I love it

I play RIFT when I get the chance and when I have money to pay for a subscription. Other likes/hobbies include playing the VIOLA (not a violin), Magic the Gathering, wanting to pursue a career in Fashion Merchandising, and long distance bike riding.
--------------------------------------------------------------------------------------------
Okay, all I want are those items in my wishlist, not the packs/bundles but the items, so if anyone is friendly enough to donate enough money so I can buy at least one in the market place, or just donate the actual item, that would be great, much appreciated, and you'll go in my list of AWESOME donators!!!!

My list of AWESOME donators!!!
1.


Dreamy Adonis



2.

The_QueenXx


3.---
Journal
GIGGLE JUICES JOURNAL
Multimedia