About

"Green Eyes, I'm a fool. My own friends, hate my guts. But so what? Who gives a ********]
Tumblr.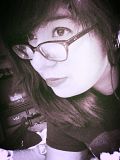 [i]Samantha, 8Teen, American, Masochistic, Wiccan, Nyctophobic.
My name means - "

Listener

" "

Flower

"
I'm undefined, and unpure.
I don't date online.
Smitten Kitten?
Pokemon X? FriendCode: 280984404523


Journal
the book of life
read when you are bored sooo i can end world bordom.lol
ok sooo this is called book of life cuz its bout my life i am gonna tell the story like always and ur gonna listen like now ain't this wonderful??:7
Multimedia
Signature
Help me?