About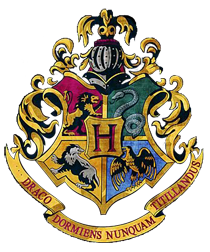 Yer a Wizard!
⊱
▪▪▪▪▪▪▪▪▪▪▪▪▪▪▪▪▪▪▪▪▪▪▪▪▪▪▪▪▪▪▪▪
⊰
Where anyone can live out their fantasy of going to Hogwarts.
This is a non-canon, Harry Potter universe RP!
Create your own character with its own traits/attributes.
Yer a Wizard is hosted on Proboards Forums and has very helpful and friendly admin to help get you started
. We have plots and events planned for the board that implement a way to involve whoever wants to be involved.
This board has started up, but we always are recruiting for new members (semi-literate to literate posts)!
However, at the moment years 6-7 are capped due to lack of years 1-5.
Also, since most people are busy with school this is a very leisurely, casual roleplay until it starts to be more active.
Please take a look, and join if it tickles your fancy!
⊱
▪▪▪▪▪▪▪▪▪▪▪▪▪▪▪▪▪▪▪▪▪▪▪▪▪▪▪▪▪▪▪▪
⊰