About
Age: 16 ;D
Location: Sweden - Gothenburg
Length: I'm 1.86m tall..

Languages: I speak Swedish, English, Polish (though I can't write in polish. XD ) and German.

Like: Games, Nintendo. XD, music, anime, manga, candy.. and so on.
Disslike: Hmm...
Music: Music from the 80s!


This is my avatar art (It's hard to draw on the comp..

):

Friends
Viewing 12 of 85 friends
Multimedia
Signature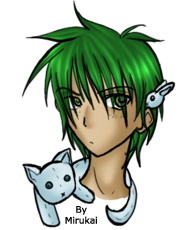 Fangirls:
11
Fanboys:
2
AvaTOR Contests won:
>25



(Legions_ is a nice dude. ^^)