Genea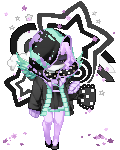 Details
Last Login

11/27/2015 4:26 am

Total Posts

175468

Posts Per Day

42.60

Member Since

08/16/2004
Location

Australia

Occupation

Visual Artist

Birthday

01/26

Website
---
Interests
About
"One tiny crack in the hull and our blood boils in thirteen seconds. A solar flare might crop up, cook us in our seats. And wait 'til you're sitting pretty with a case of Andorian shingles. See if you're still so relaxed when your eyeballs are bleeding! Space is disease and danger wrapped in darkness and silence."


~Dr. Leonard "Bones" McCoy




--------------------------------------------------------------------------------------------






Sup?

Name's Frankie.

I'm 28, I'm female, and I will blow your head off in any FPS, though I will likely just scream on mic then go back to Skyrim or Borderlands.

Remind me I need to make a new profile one day. I've had this one for yeeeeears.

I live in Australia, I have cats, I still live at home. I graduated uni a pile of years ago with a BCA in photography. I work at a number of different places doing very different jobs. One is IT-based, another is photography-based, and another is where I help special needs students with their classes.

I'm engaged to a very silly man, and have an amazing future ahead of me.

Alice

is my spirit animal.

.
Journal
The Spaceport

I must write in this.
Multimedia
Signature