About
heya!ur so lucky ur talking to the best person ever!!!well,what r u waiting for add me to get the best person ever as a friend.....im fun cool and so adorable!!!please don't say anything bad about me:talk2hand:..and I like pizza..and pie..and my fav drink is sprite:sweat:

one more thing im doing avi art so pm me if u want ur avi drawn example above and on my signature.thx
I adopted a wolf
Name:gem angel
Age: 3
Likes: flying,me,birds,my friends
Dislikes:land,ponds,bullies,other mean wolves
Owner:gem of beauty
Get one now!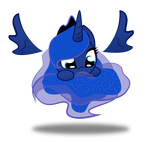 I adopted a Luna-Sphere!
name:Midnight
age:one month
[align=center][b]
Friends
Viewing 12 of 30 friends
Journal
im in candyland
full of m and ms and kit kats..I just ate the m and m's eye..yummy
Signature
too cute;)