Gatta Forte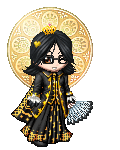 Details
Last Login

05/26/2016 10:08 am

Total Posts

8764

Posts Per Day

2.21

Member Since

03/09/2006
Location

Sure... like I'm gonna tell the whole INTERNET that?

Gender

Female
---
Interests
Favorite TV Shows
Favorite Music/Bands
Hobbies/Interests
About

My name is Gatta and I live in a small town in Virginia, but I also attend Longwood University. I'm in my 3rd year of college and am an English education major. My dream is to become an awesome English teacher. Perhaps it isn't a super lofty goal, but my job will make a difference and I have a passion for it.
My friends, family, boyfriend, and schoolwork pretty much make up my life, so pardon me if there isn't much activity going on around here. I loved Gaia at one point in my life and it still has a fun nostalgia factor, but I just don't have the time to get as dedicated as I once was.
Despite that, I still have several good online friends here and can't bring myself to leave the site.
There isn't too much to say, but I can say that the list of bands in my interests is maybe 4 out of literally tens to hundreds of bands that I enjoy. And as for the books, I refuse to play favorites because I love so many. Music and books make up my life, basically. I listen to music, I have trained myself to sing, and I collect CDs. I also have a dream to one day have a house with a personal library.
Anyway, enjoy your time here and sorry I'm not too interesting on Gaia anymore XD
Friends
Viewing 12 of 33 friends
Journal
Gatta's Journal
If you read this, you can see art, advertisements, updates on my life, whatever... I write about different things at different times, so keep checking back!
Multimedia
Signature
Married as of 6/28/15