About
10409 gold given/
8852 donated

Looking back, it's been fun
I have so many memories
Of the people and places
I'm gonna miss you guys



This is garendoor, signing out one last time...




-----------
-Call me

Sean


-People have told me I'm a d**k to my face
-My friends like to think otherwise
-fav color is

blue

or

black


-Absolutely in love with my hair =0
-I love to think about complicated things
-I wanna be a doctor
-I don't give a s**t what you think of me -- I am who I am
-Outside I'm a poser, inside I'm the original s**t
-I'm

Atheist

Agnostic and proud


-I'm blonde
-I have unique greenish-blue eyes
-75%

Ir

i

sh

, 20%

En

gli

sh

, 5%

Pol

ish

lmao What a combo
-I

can

will rock your world
-I rp but only with literate people
-I get lost in my music
-I love to laugh!
- D: Mcdonalds is the devil!!@@@@
-I love myself XD
- I'm a

Libra


-My name means "God is gracious"
-I work out 5 days a week
-I regularly get Ganglion Cysts
-I play guitar
-There is very little music I can't learn to like
-If I don't like it, I probably haven't listened to it for long (Country, Rap)
-I am very nervous about doing new things
-I only do crazy s**t to show up other people



[restrictions:]


-None, I'm just that cool



[My "

TO DO

" list:]
-find a cure for a disease
-be at 4 places at once
-get a piercing
-get a tattoo
-watch the sunrise/sunset in the wild
-have a Husky and yell "Sick 'em!" at random people
-learn to play Canon Rock
-play in a band
-defeat someone in a battle of wits



[Phobias:]


Catagelophobia: Fear of ridicule.
Gerascophobia: Fear of growing old.
Harpaxophobia: Fear of robbery; being robbed.
Thanatophobia: Fear of dying.
Traumatophobia: Fear of injury.

Credit goes to

Ketini

for the format!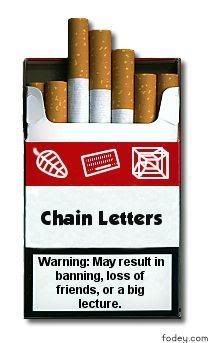 What type of Fae are you?
A girl and a guy were speeding over 100mph on a motorcycle.
Girl: Slow down i'm scared.
Guy: No this is fun.
Girl: No it's not please it's way to scary!
Guy: Then tell me you love me.
Girl: I love you now slow down.
Guy: Now give me a big hug.
She gave him a big hug.
Guy: Can you take off my helmet and put it on yourself? It's bothering me.
In the newspaper the next day a motorcycle crashed into a building because of break failure. Two people were on it and only one survived. The truth was that halfway down the road the guy realized that the breaks were out and he didn't want the girl to know. Instead he had her hug him and tell him she loved him one last time. Then he had her put his helmet on so that she would live even if it meant that he would die. If you would do the same for a person you love then copy this into your profile.

Which character are you test by
Naruto - Kun.com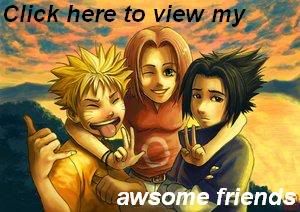 Your Dominant Intelligence is Linguistic Intelligence

You are excellent with words and language. You explain yourself well.
An elegant speaker, you can converse well with anyone on the fly.
You are also good at remembering information and convincing someone of your point of view.
A master of creative phrasing and unique words, you enjoy expanding your vocabulary.
You would make a fantastic poet, journalist, writer, teacher, lawyer, politician, or translator.
What Kind of Intelligence Do You Have?
http://www.blogthings.com/whatkindofintelligencedoyouhavequiz/
Your Hidden Talent

You are a great communicator. You have a real way with words.
You're never at a loss to explain what you mean or how you feel.
People find it easy to empathize with you, no matter what your situation.
When you're up, you make everyone happy. But when you're down, everyone suffers.
What's Your Hidden Talent?
http://www.blogthings.com/whatsyourhiddentalentquiz/

Haku
Take this
quiz
!

You are Axel Steel! You are the king of rock! You like the harder beats and love the life of a rockstar!
Take this
quiz
!


This
is why people should watch what they are doing. lol



Inside Jokes:
My mom went blank. (Sophie_6~)
Dracula: Well, are you going to touch me?
(jg_the dark angel64)
Twins! (XUnchainedDemonX)
Cheeseballs... (dani_grl2009)
I'm so awesome.

(jg_the dark angel64)
Why, what's your point? (nt_31732)
Que? (nt_31732)
I'm going to eat you. (nt_31732)
Frosty the Child Molester (Sophie_6~, XUnchainedDemonX)
I-pod Nani (Sophie_6~)
sore winner (paranoia_heartache)
Happy-Mexican-Jumping-Beans (Sophie_6~)
my Super teenage mutant ninja turtle spy action of doom! (Sophie_6~, XUnchainedDemomX)
I'm going to go masticate some cake. (XUnchainedDemonX)
gardendoor! (animegirl006)
Random crap!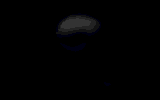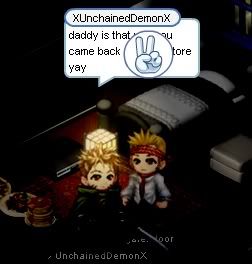 Psst...If you wanna see all the artist on my iPod, check out the "Favorite Bands" section of the Interests.
Friends
Viewing 12 of 63 friends
Journal
My Journy Log
A journal of my life, my online times and random stuff.
Multimedia