gallows humour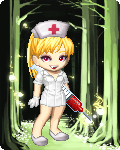 Last Login: 03/28/2014 3:57 pm
Registered: 04/28/2004
Gender: Female
Location: The Middle World
Occupation: Student
Equipped List
Interest Tags
Favorite Movies/Anime
Wish List
About
I got my Bachelor of Science degree in Biology in 2010. I've worked in an elementary school, a high school, for a newspaper, and in a lab. I'm currently awaiting an admission decision from a prestigious paramedic program. I expect to know by the middle of March. I have no reason to expect that I will not be accepted. I am filled with hope and excitement.
Journal
Gallows humour's journal
An understated document.
Signature
glowing? Bump here.