About

Name:R.V
Age:you know wat just go slap a hoes a**
Hobbies:Art,Poetry,Song Writing And Day Dreaming My Life Away
you can call me r.v if you want i don't care(those are my initials).
I wanna be a tattoo artist when i grow up & screw "When I grow up, I wanna be a doctor." my second choice is to be Radio D.j.
My Favorite band is Fall Out Boy(they go capalized because ther'ye important).Second fevorite band is Cake and yes there is a band name like that.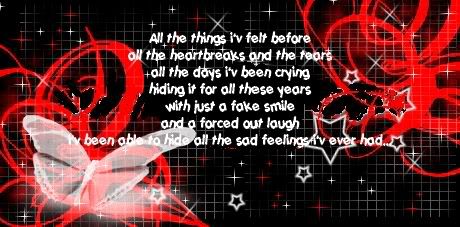 Friends
Viewing 12 of 62 friends
Multimedia
Signature