Fulkth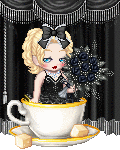 Details
Last Login

08/24/2011 7:47 pm

Total Posts

17642
---
Interests
About

Welcome to my profile.
I am married and we have a pet cat. I am Christian. Jesus is the Son of God and he died for our sins. I am learning new things about God and I am slowly, but surely becoming a better person!
My favorite color is green!
I like all things cute and pretty! I love rainbows, blue skies, and flowers!
I like fantasy and magic. Fairy tales. Princesses, Unicorns, fairies, sprites.
I love getting art, but I can't draw worth a darn! >.<
I also love gold and shopping! But the two don't mix! D;
edit: stupid achievements....
-------------------------------------------------------------------------------------
Signature
Glowing?
http://www.gaiaonline.com/forum/compose/entry/new/62473623/


Art by: Rose-colored-death