About


Mreh
just don't be a hipster
My Little Book (Journal)
AVI ART
Rabbit Hearted
Thrill of Music
I don`t know
Chibi Pencil
Professional.

(*w *)

(* w*)

Poem

Stacy, Stacy is a person who changes your life
A person who will make you love yourself and hate yourself.
Once you see Stacy, you will notice that you can't find anyone else like Stacy.
Stacy is different, in the right ways, Stacy is odd, in the right ways.
Stacy will yell, will laugh, will cry, but then again Stacy is unpredictable.
Stacy is a best friend,
The one, the only, Stacy...

BTW thanks if you read all of that and are currently reading this at the moment. Now get out of here because I know you probably don't like my music xD

Friends
Viewing 12 of 54 friends
Journal
My Little Book
I'm going to try to keep it daily, but it's not like a lot of people will read it, ^^; I'm getting into the habit of writing silly things . u .;
Multimedia
Signature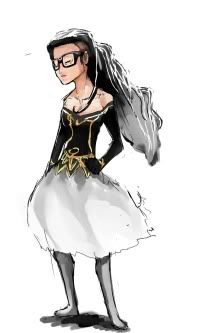 Art by
The Lazy Village