Frozen Wonderland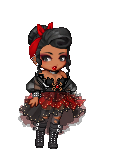 Registered: 12/24/2007
Birthday: 11/15
About Me

Thanks for visiting my profile! Here's some things about me;
I have many nicknames, but feel free to call me Frozy or Lola.


I'm a 3rd year university student majoring in Social Work.


I've been a WGer since 2007 but I go on hiatuses because of my studies+irl stuff.


I love video games, arts and crafts, reading, and collecting cute things.


I spend a lot of my time studying, watching tv shows/anime, and making things.

My Interests
Favorite Movies/Anime
Favorite TV Shows
Favorite Reads
Favorite Music/Bands
Hobbies/Interests