About
If you're not scared off by what you're about to read, remember that I like random IM's [just tell me who the hell you are, or mention that you're from Gaia so I know how you got my sn.
MSN: forsaken_Blessing@hotmail.com
AIM: ForsakenxFallen

~~
Signs that people have made me for various reasons:
Spicy Botox Injections~



~~

I go by many names. Forsaken, Demyx, Kyouya, Hermes...there are more, but you can either choose from those or make one of your own up. As long as it's not offensive, that's fine by me.



I'm twenty, going on twenty one.

I'm twenty-two! That doesn't meant that I'm an outrageous partier. I don't like large groups of people; frankly, they make me nervous and tend to make more noise than they're worth. I like making friends and meeting new people though. I'm nice to everyone, but I tend to be a bit more polite to people who can type out words like 'you' and 'are' and the like. That doesn't mean I'm a horrible b***h if you don't, though.

I like to role play, but I've successfully run out of time to do it. I am keeping the ones that I've promised, and the ones that I'm already in, but I am not starting or joining any others unless they catch my interest or I am specially asked to join one. I can't keep up with a role play that moves at a rapid pace, nor can I deal with people that only want to get to the romance of a plot, should it exist. So for the moment, I am finished creating or joining in role pays. So don't ask.

I know this 'about me' section seems a little cruel, but in honesty, I'm not really a mean person. I love to make new friends, and I've been known just to walk up to someone (or send a random PM) simply asking, "Hey, what's up?" I don't know when the term 'literate' started making people think they were above everyone else, but it's bothersome. Just because you have better grammar than a noob twelve-year-old does not make you the supreme high ruler of the universe. People have disabilities, and people decide that if they feel like typing like idiots, then there's nothing I can do to stop them, and there's probably nothing that anyone else can do if that's a person's own choice. Just because you want everyone to speak like a human doesn't make you better. Smarter, perhaps, but not better, so do not act like you are. I'm not in high school, and I don't have time for it.

If you think that you are a better writer than me, go ahead. I know what my skill level is, and if you are more talented, I will probably acknowledge as such. As it stands, I have three years of official Creative Writing knowledge under my belt, and countless years outside of college. I'm a CW/English double major, so you can probably guess that I take writing seriously. I welcome feedback but only in a constructive form. Comments like 'u suck stop ritting looser i h8 u' will be ignored. Or, I'll give you the pleasure of a return 'critique' in which I will tear your work apart and leave you feeling worse than you did before you tried to make me feel lousy. Like I said *points to above* Three official years. Critiquing and recognizing bad writing is one of the skills that's necessary for me to graduate.

Now that I've sounded mean, and threatening, I'll try to make myself sound like less of a b***h. I do like helping people who want to get better with their writing. My critique isn't really harsh, but it isn't very forgiving, either. It's constructive; if something's done wrong, I won't hesitate to inform you. If something is good/original, I will also not hesitate to tell you. Though, I will probably focus more on what was done wrong, so you can realize that and stop doing it. Or at least realize what you're doing wrong when doing it. That's the first half of correcting something. For example, I realize that I have awkward sentence construction most of the time, and yet I consistently have problems with it. It's not something that I can just fix overnight.

In my spare time, I tend to read. Reading is one of my biggest passions, something that I greatly enjoy. The list on the side is nowhere near all the books I've read, and I tend to not embellish. I believe that reading, along with the practice of writing, is all anyone needs to become good enough to get something published. Reading is the only way to know if an idea has a spark of originality or not, and to know techniques that work, and ones that don't. If a person doesn't read, it usually shows in the way, the style, or the content of his/her writing.

I am one of the few people that I can think of that did not adore

Twilight

. I agree that I was a good book, and told a decent story, but it is nowhere near the pinnacle of great literature that people think that it is. There is a lot that can be cut out of it, and a lot more that could have been better explained. The plot was semi-original if not so drawn out, though the entire vampires vs. werewolves was entirely cliche, and eye-roll-worthy. I don't enjoy having to read three plus books to figure out things I should have known at the end of the first one. Yes, I'm probably going to get hated on for this, but I don't really care. I'm only being honest, and I'd rather that then keep to myself my thoughts on the mediocrity of that novel series.

Despite how this probably sounds to a lot of people, I'm generally very easy going, and I love to talk about random things, and pretty much I like to be generally random. Not every conversation has to be intelligent. I like to think I give pretty good advice, and I'm a really great listener if anyone has any problems the need help with. I'm easy to talk to, and I tend not to judge people for silly reasons that most people judge so easily on. I've been on the side of the fence with people who weren't popular, I was one of them, I know what it's like to be depressed and not have many friends. I didn't until I got to college and someone near-literally beat into me that it was okay to be myself and to stop caring what people thought.

So send me a random message, dammit.



~~

Also, I'd like to mention that I make banners and signature art-stuff. If you want anything, PM me with what you would like, a size or a size estimate, and maybe a few pictures that you would like, a general theme/color scheme you would like, and I'll see what I can do. But don't expect them like lightening; I am a busy person, after all. A few examples are below:



A banner that I made for BlackDaisys a few months ago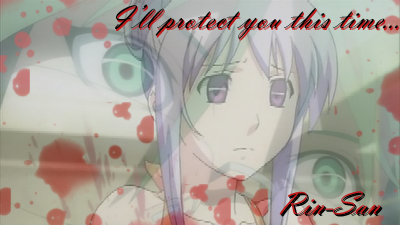 My first use of brushes. I really like the simplicity of it.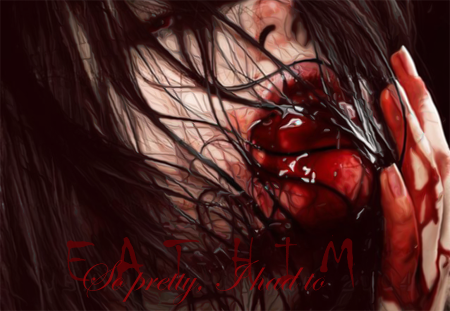 Probably the largest banner I've made so far, but it contains use of filters, brushes, and text effects. It's one of my favorites.

~~

I'll probably be editing this later, as I think of interesting things to put here. Knowing me, though, probably not for a while.

~~
Everything that doesn't kill you, makes you stronger. And later on you can use it in some story. -Tapani Bagge

Be like a duck, my mother used to tell me. Remain calm on the surface and paddle like hell underneath. -Michael Caine

Writing is only boring to the people who are boring themselves. -Unknown

I try to create sympathy for my characters, then turn the monsters loose. -Stephen King

There is more pleasure to building castles in the air than on the ground. -Edward Gibbon

I love being a writer. What I can't stand is the paperwork. -Peter De Vries

The most essential gift for a good writer is a built-in, shock-proof s**t detector. -Ernest Hemingway

A writer doesn't solve problems. He allows them to emerge. -Friedrich Dürrenmatt

magination is more important than knowledge. -Albert Einstein

Better to write for yourself and have no public, than to write for the public and have no self. -Cyril Connolly

The pen is the tongue of the mind. -Miguel de Cervantes

You can't wait for inspiration. You have to go after it with a club. -Jack London

I write for the same reason I breathe - because if I didn't, I would die. -Isaac Asimov

Don't explain why it works; explain how you use it. -Steven Brust

The most essential gift for a good writer is a built-in, shock-proof s**t detector. -Ernst Hemingway

"Writing is a socially acceptable form of schizophrenia." - E.L. Doctorow

"The road to hell is paved with adverbs." - Stephen King

"Fate is an elegant, cold-hearted whore." - The Spill Canvas, 'Polygraph Right Now'

"I don't wanna be Baron Manifesto Pegasus!" - Hyoue,

Her Majesty's Dog.
Friends
Viewing 12 of 34 friends
Journal
~Generic Journal Title~
Multimedia
Signature