Fleur Tea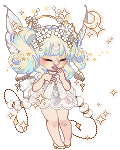 Details
Last Login

10/23/2017 3:40 am

Member Since

09/16/2006
Location

Purgatory♥

Occupation

Professional procastinator

Gender

Female

Birthday

08/21
---
Interests
About

❀
I'm twenty-five years old and a female. Deal with it.
❀
Supernatural is my favorite show. I'm also a Sam girl. <3
❀
I'm a gamer. A hardcore gamer. D<
❀
I live in Arizona. It's ******** hot here.
❀
My name is Pebbles. Yes, like legally my name. It's on my birth certificate, Social Security card, and state issued ID.
❀
I have a boyfriend. I love him very much. <3 [10/13/13]
❀
I'm a Leo, by the way.
❀
I have five tattoo's. Two on my left forearm, one on my right, one on my left foot, and one on the left side of my chest.
❀
I'm a natural blonde but I dye my hair red or brown. Sometimes pink.
❀
Bacon is the best. All those who think otherwise are wrong! D<
❀
I use a lot of emotes. Sorry.
❀
I'm a huge nerd. Like seriously huge. Not only with video games and anime. History/Paranormal nerd, FTW! XD
❀
I don't play any instruments but I have an electric guitar.
❀
I bake. Not professionally or anything but maybe someday. I make my own buttercream. <3
❀
My favorite color is orange followed closely by grey and purple.
❀
I'm also obsessed with cupcakes.
❀
I'm very sarcastic sometimes, both on the internet and in real life.
❀
Horror in my favorite movie genre followed by Comedy.
❀
I'm of German ancestry. No, this does not make a Nazi.
❀
I'm not a very big drinker but I do enjoy drinking sometimes. I'm also not a smoker.
❀
I used to write a lot of poetry but I've kinda stopped. I still enjoy reading it.
❀
My favorite author is Edgar Allan Poe. Cliche, I know.
❀
I like all types of music. Well, except for rap. I really don't like rap.
❀
If you need to know anything else, PM me or something.
Friends
Viewing 12 of 33 friends
Multimedia
Signature
♥