About

08/18/2012:

Hello, hello!

As some of you might know, my name is
Sarah
and I'm a
Chemist in Training
, aka University. I work full-time in the summer and part time during the usual school year.

My current hobbies include
sketching, jewelry design, Minecraft, Gaming, YuGiOh!,
and
studying.

In terms of art, I wouldn't consider myself to be supremely talented. I do have a DeviantArt account of the same name
(firelord65)
if you want to see some of my older postings. I am considering offering Gaia commissions if I A) have time or B) have any talent that people want

Real-Life commissions on DA would be cool too, but again, I don't know if people really want any of that.

I don't really get/answer random PMs but if I've chatted with you on Nightoak or in a chatroom, then we'll probably get along great =]
Have a good one!
Recieved Art:

11/07/2012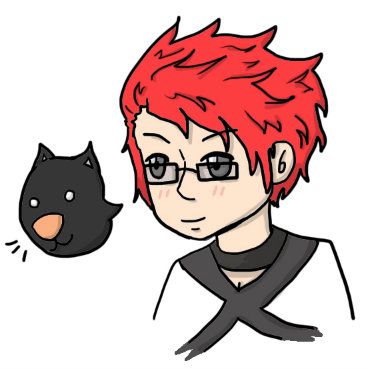 --Freya Pendragon
02/23/2013


--Decadent Seduction
Friends
Viewing 12 of 29 friends
Journal
Stuff....kinda, sorta about me...but not really XD