About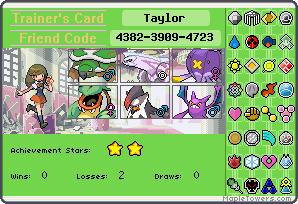 Uh...Yeah. I don't update much. I like video games.
What else..? I like old cartoons, I like getting into debates, and I love writing.
Profile made by Blue Tomoshibi using GoLayouts.net's Profile Maker thing.

Friends
Viewing 12 of 44 friends
Journal
Taylor's Catty Opinions
Multimedia
Signature
My Favorite Anons
-Caedere
-Cruel Fate
-The Dusk:heart:
Marvel Roleplay!