About
• Signs
Personality Profile
Positive Qualities of Aquarius : Veracity, Legitimacy, Investigative spirit, Pleasing personality, Candour and Innovation
Negative Qualities of Aquarius : Inconsistency, Disinclination, Detachment, Tendency to deviate, Inefficiency.
Compatible signs : Libra, Gemini, Sagittarius and Aries.
Aquarius Romance
Element : Air
Quality : Fixed; Masculine; Positive
Ruling Planet : Uranus
Lessons to give in love : Ability to bear, to tolerate and keep smiling.
Lessons to learn in love : Appreciating that love is all about 'feeling one' with the 'one', and that's why giving oneself wholly is important; also the fact that scepticism has no place in love.
Aquarius Traits
The Aquarius-born are strong and attractive individuals, who can think abstract and at the same time be practical as well. Their willingness and capacity to accept people as who they are make them sought-after company. But there are flaws in the ones born under the Zodiac Sign Aquarius. Now, let's have a look at the plus and minus sides of their personalities.
Positive traits
Friendly
Always up for excitement, the Aquarius-born love to make people laugh as it makes them feel good about themselves.
Humanitarian
Humanitarian activities appeal to their hearts. The Aquarius-born would love to whatever they could to make the world a better place to live in.
Intelligent
These are intelligent people who will always look for intellectual stimulation. The people born under the Zodiac Sign Aquarius are interested in a variety of subjects.
Inventive
The routine bores them, and therefore, the Aquarius will more often than not come up with inventive ideas to do with things.
Independent
The Aquarius prefer to be financially and emotionally independent, and any attempts to tie them down will make them run away in the opposite direction.
Loyal
If an Aquarius gives his word, he will stick to it. Their loyalty plays a major role in them earning a place in people's hearts.
Negative traits
Unpredictable
You may even call them eccentric. What an Aquarius would do next is not at easy to predict, for they don't have a fixed behavioural pattern.
Inconsistent
They are fairly inconsistent as their performance highly depends how they might be feeling at that particular moment.
Detached
Ones to live by 'live and let live' policy, the Aquarius get close beyond a certain point. For them, getting attached to something or someone is like losing their valuable independence.
Stubborn
They will give a patient ear to others, but at the same time, it not easy to convince an Aquarius to change his points of view.
Aloof
The people born under the Zodiac Sign Aquarius tend to build a wall around themselves and stay aloof. As a result, they sometimes lose out on lucrative opportunities.
Extremist
The Aquarius-born are interested in the opposite ends of the spectrum, and hence, can be called extremists.
• Basics
Name Raven Flowers
Status egotistical
Height 152.4cm
Weight 54.4kg
Relatives Jessica ( Sister), Michael (son), Jennifer ( daughter)
Location North america , Illinois
Hobbies Gaming , Anime , Robotics
Currently watching trinity seven , Terra Formars
Currently playing Destiny
Favorite game Armored core
Favorite anime Eureka seven or Blood the last vampire(any)
Sexual orientation Pan-sexuality (Prefers girls)
• Directions
Message me if you need any help
Shop my store!
Journal
Private Message
Donate
Friend Request
Add Comment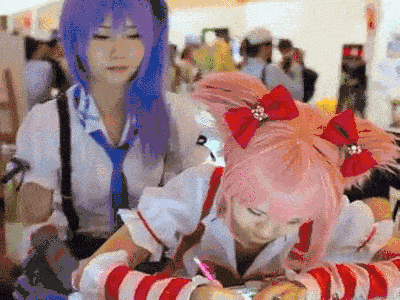 so cute

I know yall wanna destiny
so I'll just leave this here
Destiny stuff
"Dude, is real life by anyways associated with outside?
I heard about that game. No lag. The gameplay systems is amazing.
I heard that the graphics were unreal!"
"But sometimes people act different online. Such as....role players, cowards with egos, catfishing perverts."
• I hate fake friends
I don't like rude people or mean people
I don't want your company if I have to earn it
I don't want to be disrespected
please ignore me as soon as possible
as I am extremely kind and it will irritate you

Please message me if I forgot anything or you'd like me to add one of your personal comments(about me) to this profile!
If you want to get to know me even better I suggest you send me pm's and ask me about things that aren't already on display
• Please just DONT
Don't send pictures of your privates
Do not randomly show me an any picture of you or a part of you!!!
If I'm not asking for a picture I probably don't want to see you
This is a big hint that I don't want any favors in the picture area
I'm not gonna be all interested after seeing you
I focus on the inside not the outside
• About me
"+be careful, as you are a very vulnerable person
+why?
+because you put love as your first priority in life
+you have many friends you consider fake or two-faced
+I get the feeling you don't connect well with your family either [though i could be wrong there]
+you aren't quite selfish either
+people see you as an extrovert
+but your self esteem is small
+you feel as though people can easily see through you so you hide the real you inside
+you see the world through many angles except for that right under your nose
+you're oblivious to the obvious
+everyone has a goal in life
+a reason or purpose
+inspiration or ambition
+yours is unsure to yourself
+but when you know what you want, you'll stick with it
+you'll take your time too, and might as well.
+if you do know what this life goal is or whatever...
+then you already know it will take a while to reach
+very long time actually.
+there is a person you like
+this person keeps themself away from you
+not physically maybe
+but it's like you are pursuing them and you feel like its an endless chase.
+maybe it brings you misfortune
+or maybe, this person you like has misfortune
+and you want to help.
+you have problems, they never interfere with your life in general
+you don't even bother with people you don't like
+you're a total drama free kid
+but you have one obstacle right now, presently
+it's not a huge one, but you know if you don't face it or whatever...
+you'll be buried in the end
+buried alive
+still, i think you like the adrenaline rush from problems or something
+that might not be true..
+life to you is either meaningful or hopeless
+it goes both ways, your perspective changes often on life
+depending on the going
+you believe there's something more to it, and you are actually struggling to see it
+and you enjoy sex
+and if you are a virgin, you think often of it"
I am online often. I have no work to do in life. I play games most of the day.
I do a lot of cleaning and babysitting. I live in a house currently. I moved from the house next door to one on a corner. I may be here for a long time but I'm hoping to move in with someone(real soon)!
I'm a pansexual person , I do not look for appearance. I'm more interested in your personality. The goals you set and the standards you make. These help me decide if you are good for me. If I like you it will be obvious. I make everything obvious and can enjoy long term relationship.
I want someone who can go along with me.
I like when we're going in the same direction.
I don't wanna argue or fight with someone I love.
I only want to make them happy.
I'm a vegetarian which means I don't eat meat or people.
If I am starving I might eat you. I am not very good at being a vegetarian.
I need more training. My diet is mostly cookies and cakes.I love pizza and tacos. I enjoy fresh fruit as well. I hate cherries. I love kiwi.
I'm kind of picky about friendships.
I add people and they never talk to me. I have stopped accepting request . I now screen them and question them. I still have friends who don't talk to me.
I am okay with this as long as they come online. I don't like having names on a list. I would feel better if all of you would talk to me.
I am afraid of everything. I do not like scary movies. I always expect animals to bite me. I freak out when I see spiders. I am afraid of the dark. I don't trust people. I see everyone as a potential killer or threat to my well being.
I am a transsexual female. I will not talk about this with you. I do not want you to ask. I am just that. I do not exist to make you happy. I do not care if this upsets you or displeases you. I exist for MYSELF and ME alone. I do not ask to be judged. I want you to keep your opinions to YOURSELF...
My skin is the color of caramel(lightest). My eyes are a dark black ?.
My hair is also very black. I weigh 125 pounds or less. My height 5'6.1
I'm friendly and kind. Please ask me more questions.
I'm currently 22 years old and it's year 2014. My birthday is on the 20th day of January. If you are into signs ; I would be an Aquarius. I was born in 1992 and made in Sacramento , California.
•Quest!
I probably don't even want it anymore

Protagonist's Decision (Any) ( 296,719,079gg / ?00,0?0,?0?,?0? gg )
listing

• Avi art
I want more
Please draw me
Artist : Obscene barbie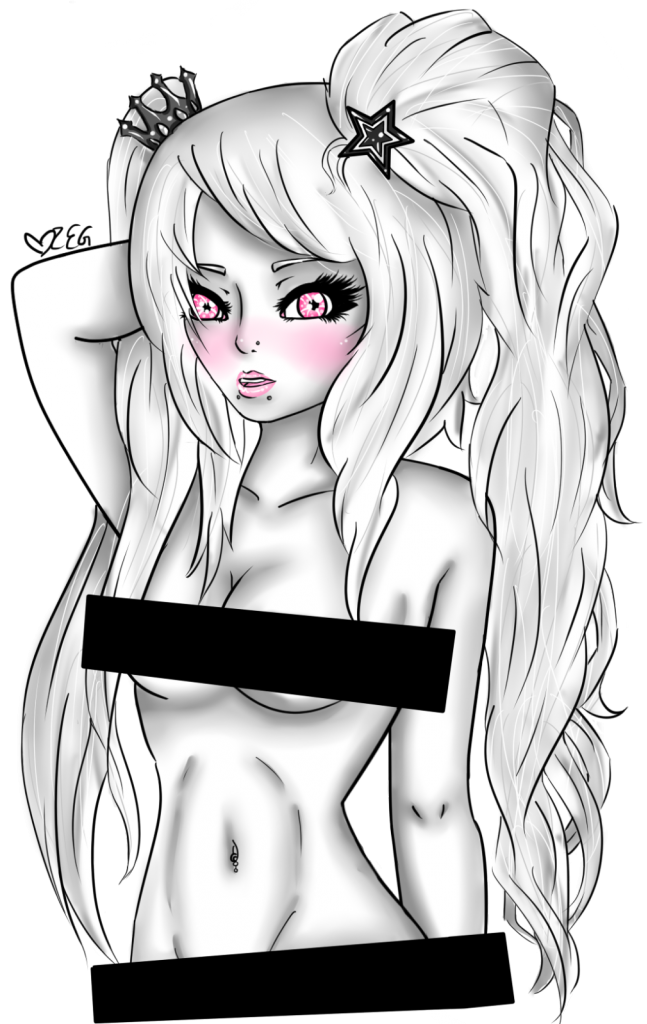 Artist : Pride Kitsune
Artist : Dolly of Sins
• Role play!
Yeah it's back

I will roleplay to pass time and for fun
just keep it PG I don't want anything sexual in my inbox
If you have stories or want advice or help with a characters development I can help with that to
please just message me if you have an role plays that I could help with or be a part of
Mature Role Play should probably be done off site o.o
I'm dominant but a switch. This means I'm willing to be submissive. I'm mostly submissive with girls. I can't manage to be rough. I'm far to gentle. I'm just a really odd dominant.
If you pm me bring a scenario. You don't have to do this but it would help me decide whether or not I wanted to make stories with you. I will play along with you if you just start without pushing a scenario. I am not very good at role play. I will gain experience from working with you. I can't be descriptive enough it seems. No rough scenarios. Please don't ask me to break , rape, beat and or humiliate you. I can't do that . I'd probably successful if I tried but do not wish to.
I like legs, feet , socks, stockings
I could gain interest in other things along the way
I'm not into constriction , Anything disgusting , or inflammation
Even though I said that if you bring a scenario with them present I will do it
However it will be as amusement and you might not like it
I am highly interested in women. I work mostly with women is what I mean.
I do have tolerance for men. I just ask that you all stick to your role.
Charatcer: Protagonist ? lol
age : ageless
gender: none
height: short
body : Slender female
eye color: silver ,blue ,red ,gold
hair color : black
hair length: long
height: short
outfitting : school uniform
uniform: dark stockings , skirt , blazer , shoes
enjoys: sisterly duties ,motherly duties , cooking, cleaning , disciplining antagonist, video games and spending time with family
behavior : modest , kind , overly considerate and clueless
dislikes: being neglected , lazy people , being late , and getting dirty xD
roles: brain therapy , teacher , student , writer ,sister , mother , childhood friend
requires : glasses to see at all times , if you find something to do with them I suggest you do it
Thats all for now..
•Games and Fun
Youtube http://www.youtube.com/user/RieverofSolace
Watch videos I made
Steam http://steamcommunity.com/profiles/76561198064388388/
Play steam games with me
Skype I got that
Ask for it maybe we can chat often
Facebook I got that
I just use it for my pictures and family
MSN I got that
I use this for mail
Gmail I got that
i use this for Google+
Raptr I got that http://raptr.com/sekkusu/wall
I use this to track all my gaming progress
Games I'm playing
Cosmicbreak
IGN : <3-Domi-<3
Level : High
Union : Wiz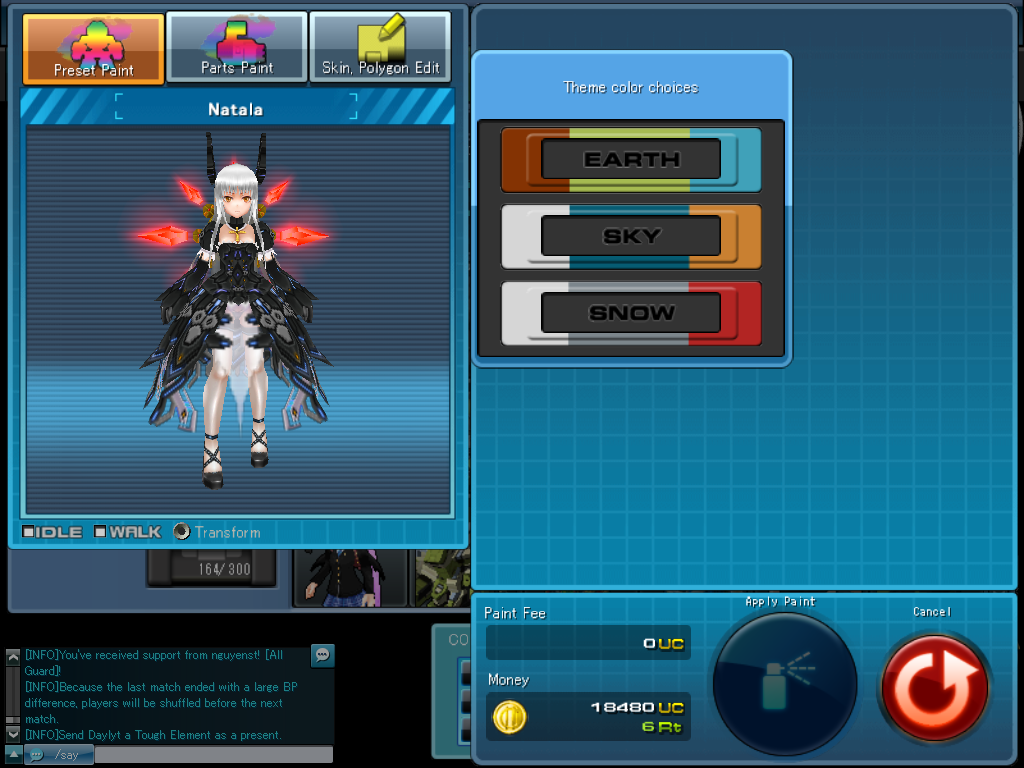 S4 League
IGN:Tights
Level:79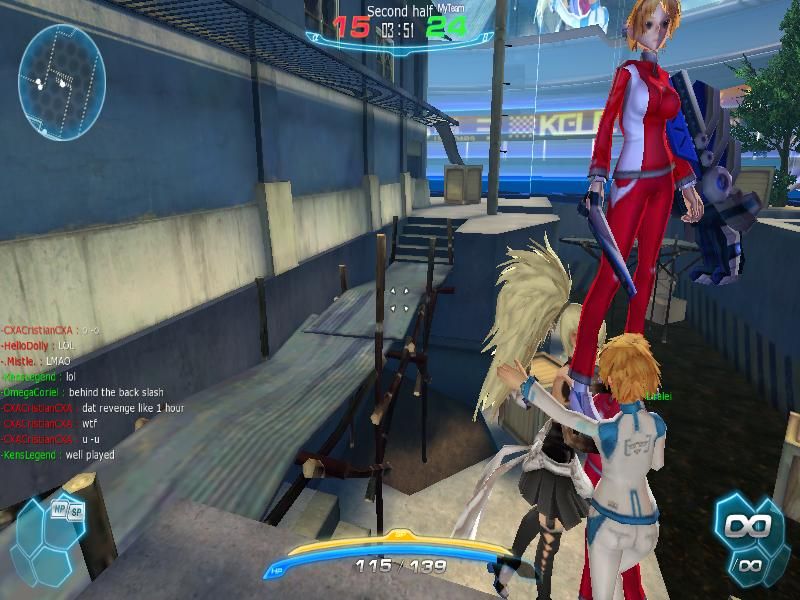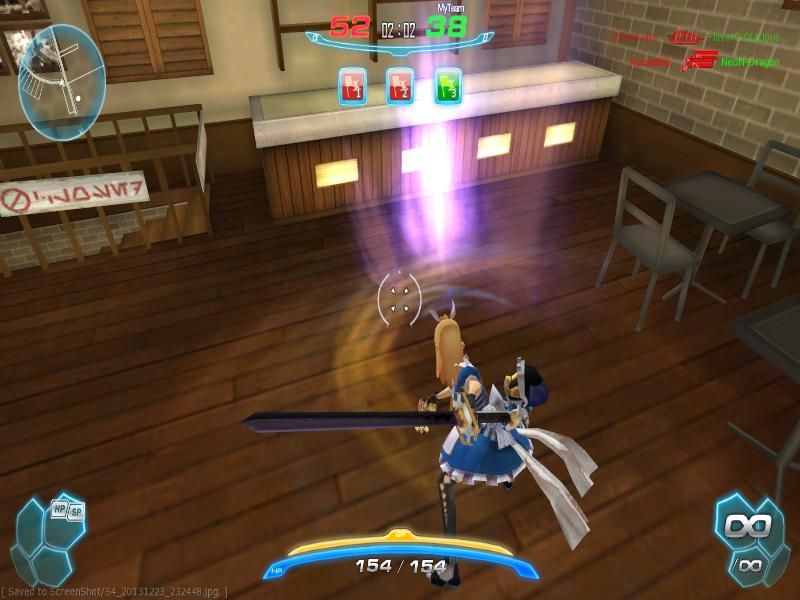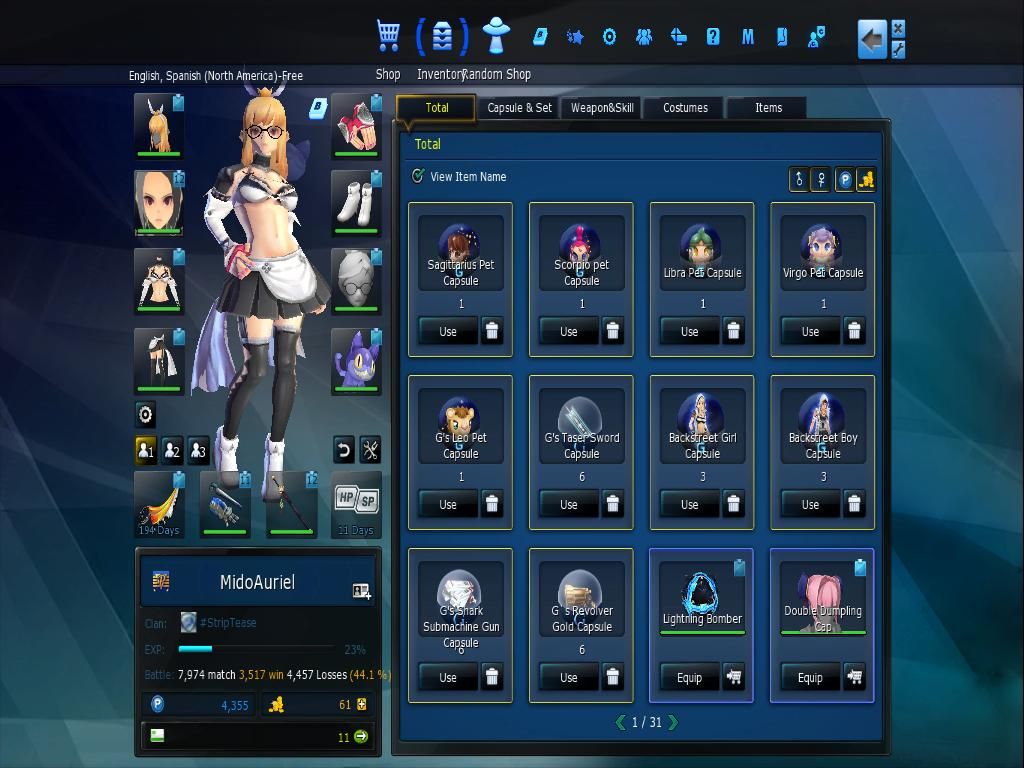 League of Legends
summoner name : Mizigh
Favorite champion : Annie
Role : Support
Region : north america?
Level : 30
Rank : B4!
Longest aram game for me

I don't like ADC

Hexakill

I have imvu as well

just ask really
Also I will play any game you want with you
Just send me a PM and ask me to
ID's

• Please help me , Just donate already!
Donations (this is totally not updated at all!)
I love you so so much
[color=purple]Willow

donated / gifted 1,000,000 Gaia Gold(gg)
Bella
Donated / Gifted Enchanted Strings , Strawberry Sundae Sweets , Black Widow , Custom Cut 2nd Gen. ( much thanks to Bella)
Zach donated / gifted 500,000 Gaia Gold(gg)
Zach donated / gifted 11,000,000 Gaia Gold(gg)
Demoness
donated / gifted 30,000,000 Gaia Gold(gg)
Demoness
donated / gifted Inverse Marionette
Demoness
donated / gifted Adelpha's Resolve
Demoness
donated / gifted 100,000,000 Gaia Gold(gg)
Aloof
donated / gifted Tenshi's Risque Angel Bangs
The Waving
donated / gifted Loli Pop
The Waving
donated / gifted Seven Day Love
The Waving
donated / gifted Astra-315: Mint Sparkle
The Waving
donated / gifted Astra-222: Golden Sparkle
The Waving
donated / gifted Astra-314: Magenta Sparkle
Babydoll
donated / gifted 250,000,000 Gaia Gold(gg)
Sayo
donated / gifted 100,000,000 Gaia Gold(gg)
Rose
donated / gifted 120,000,000 Gaia Gold(gg)
Sam
donated / gifted Cadets Abound Bundle
sister Jessica
donated / gifted 100,000,000 Gaia Gold(gg) in the form of a mythrill coin Anon gifted to me
Aelvir
donated / gifted Supreme Student Council
Manbear
donated / gifted 86,000,000 Gaia Gold(gg)
Aelvir
donated / gifted A LOT...
Sylvie
donated / gifted 100,000,000 Gaia Gold(gg)
Sylvie
donated / gifted Zodiacal

Babydoll

donated / gifted Eve's Wings

Babydoll

donated / gifted Mythrill Halo

Manbear

donated / gifted 3,000,000,000 Gaia Gold(gg)

[/color]
Friends
Viewing 12 of 50 friends
Journal
Random Raven
Don't forget to comment
stuff I don't want you to know
Multimedia
Signature