About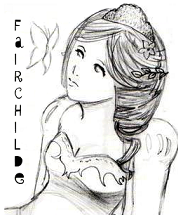 Artwork by
Holly_web
June 15 -
Dr. Strauss came to see me again. I wouldn't open the door and I told him to go away. I want to be left to myself. I have become touchy and irritable. I feel the darkness closing in. It's hard to throw off thoughts of suicide. I keep telling myself how important this introspective journal will be.
It's a strange sensation to pick up a book that you've read and enjoyed just a few months ago and discover that you don't remember it. I remembered how great I thought John Milton was, but when I picked up Paradise Lost I couldn't understand it at all. I got so angry I threw the book across the room.
I've got to try to hold on to some of it. Some of the things I've learned. Oh, God, please don't take it all away.
-
Flowers for Algernon
Introducing the Gravitation manga:
Special thanks to Goddess Aries
Shindou Shuichi often angsts over his relationship with purposefully cold, yet instrinsically loving boyfriend, Yuki Eiri. In these times of despair, he should know better than to go see a cliché romance flick and then scream his opinion in the crowded movie theater. Things have a way of working out for Shuichi...
Crowd: ******** happy endings!

Crowd: This movie's horse s**t!
Crowd: He's right! The twerp's right!

Random guy: MIHO, WHY DID YOU LEAVE MEEEE!

Random girl: KENJI, COME BACCCCCKK!

Shuichi: All of you... will you die with me?

Guy: God damn it, I'll die!

Person: ******** THIS MOVIE IN THE EAR!

Another person: LETS ALL GO DOWN TOGETHER!!

Another guy: Fire burn it to the ground!
Person 3: DO YOU SEE ANY OF THIS HAPPINESS s**t?! I SEE NO HAPPINESS s**t!
Mister K: Destroy everything!

Hiro: K-SAN!

Judy: (English enforced by gun) Freeze, Shuichi.

Want to know your future? Take

this quiz

and answer truthfully.
Friends
Viewing 12 of 44 friends
Journal
Fairchilde's Follies
What a Lucky Set of Pixels
My Gaian experiences, as opposed to any real life "crap." After all, we could all whine, but this is Gaia, and who cares or knows of a fantasy world called Ahr-Ehl, here?
Multimedia
Signature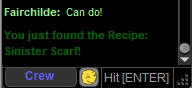 .