FaerieDust420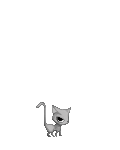 Details
Total Posts

25672

Member Since

11/16/2004
Location

Lurking in the Shadows

Gender

Female

Birthday

02/05/1981
---
Interests
Favorite TV Shows
Favorite Reads
Favorite Music/Bands
Hobbies/Interests
About

There's a little man outside my door
He says he feels like banana peels
And it makes him laugh when I fall down.
Not really. I'm actually in my 30's, a mother of 3 and a huge gamer. I love music, books, movies, animals and all that other jazz.
You wanna know something, just ask.


Friends
Viewing 10 of 10 friends