Not so Evil Mellonkitty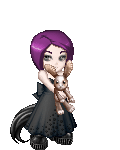 Last Login: 10/31/2007 1:24 am
Registered: 07/20/2006
Gender: Female
Without them, I would be naked. Yessir, naked.
About a Girl v2.0

By day... mild mannered cat petter and tree hugger, but by night an evil vampiric demon stalking hungrily amongst her unsuspecting prey.

Or maybe it's just because those evil clothes looked so darned cool! You decide.

Rawr!



The Vacation Home...