About
Hi nothing much about me.

>I'm weird and proud of it.

>Really bad when it comes to academics.....

>Usually paranoid when stressed or vice versa.... but who cares, anyway?
>Have played the piano a while back but quit for some reason.
>I can become real chatty when I'm with people I'm close with.
>Dances to elevator music.... If there is any....

>I like webcomics!!!

>Afraid of being judged.... and Tetanus [because it's a scary disease]
>Enjoys the company of others....

>Usually stresses about tests but never really does anything about it.

>Has a twin.

...... Seriously...
>Sucks at sports
>Loves music and drawing.....

>Frequently watches movies
>Hates crowds
>I'm a pretty boring person
>Reads something from time to time
>Currently working on a decent DevianArt account

>Can't find a proper Photoshop CD around *gets pissed off*
>Usually panics and acts all dorky in front of people
>Sings when nervous, scared, or happy
People who made me Art:
Sumomo4life for the art! You rock!

Thanks twifferwiffer!

Oh My God! marqulia_The Leaf Ninja's drawing is sooo cute!

and she did it all in MS paint. *applauds*
Really cute art by Dracling_child!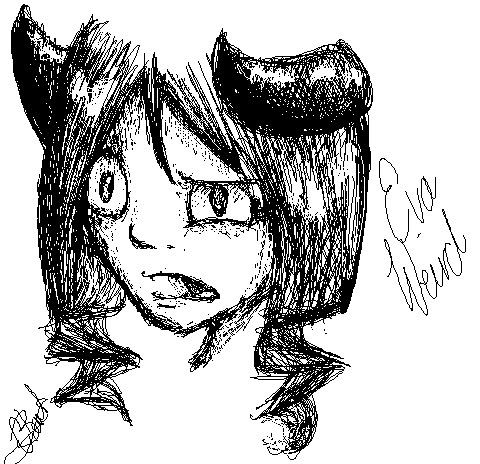 This one's done by Priimrose. I like it so much cause it's got a lot of detail in it. *applauds* The expression kinda reminds me of Lilah from CAD for some reason. Hehe...

Thanks Priim!!! You rock!!!!
Hehe.... Another cute scribble from max357! It's soo cute... I love it....

Crap... I need more art..... Make me art!!! Somebody? Anybody? Please....

I don't only receive art. I make 'em, too. Feel free to PM me or something if you want some art...
Some colored work I did for my Nursing Informatics class...
Friends
Viewing 12 of 21 friends
Journal
A journal.
It's a journal. :D
Signature
Wanna give me some art?

Wanna art commission? Art trade?
PM or comment me....

Please?