:::YESH::::.....:::::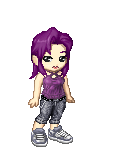 Equipped List
No items equipped.
Interest Tags
Favorite Movies/Anime
Favorite TV Shows
Favorite Reads
Favorite Music/Bands
Hobbies/Interests
About
Yesh, I like RPG and RP. I'm a huge comicbook fan. Rock and Roll is my favorite genre of music. Also sorry guys, I got a boyfriend. Hopefully that doesn't discourage me playing RP and RPG with the opposite sex. Girls, I can be a real good friend and be awesome at playing your games too. Just give me a chance and get to know me. Glad to make new friends. Chat to you all later.